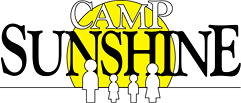 New Balance Foundation Provides 300,000 Reasons to 'Go the Distance' for Camp Sunshine
Foundation offers $300,000 matching challenge to kick off Camp Sunshine's 30th anniversary and its ambitious Go the Distance campaign
CASCO, Maine (April 23, 2014) – To help kick off Camp Sunshine's 30th anniversary, the New Balance Foundation has offered a $300,000 challenge – matching all gifts from new and returning donors – to encourage support for the national retreat in Maine for children with life threatening illnesses and their families.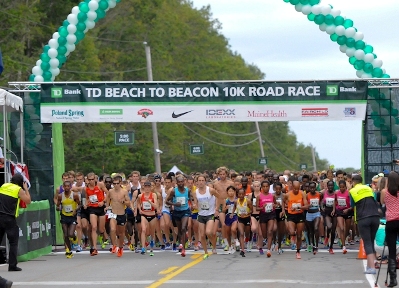 Specifically, the New Balance Foundation challenge will match the dollars raised through Camp Sunshine's new Go the Distance campaign, which challenges supporters to fundraise while participating in 30 distinct endurance events across the country throughout 2014. Events so far include such iconic road races as the Bank of America Chicago Marathon, the TCS New York City Marathon and the TD Beach to Beacon 10K in Maine.
Those interested in joining the Camp Sunshine team at the endurance events or who want to create a team for an upcoming event should contact Michael Smith or Ashley Caswell at (207) 655-3800.
Also, direct donations to take advantage of the New Balance Foundation challenge in support of the Go the Distance campaign can be made online at www.campsunshine.org or by calling (207) 655-3800. Gifts from new donors or those who have not given since 2012 will be matched.
"We are so thrilled and honored to get this tremendous boost from the New Balance Foundation, which has been a strong supporter, both in financial contributions and volunteer hours, for many years," said Anna Gould, Board Chair and Co-Founder of Camp Sunshine.

The New Balance Foundation, the charitable giving arm of Boston-based New Balance Athletic Shoe, Inc., has contributed more than $580,000 to Camp Sunshine and has sponsored weeklong sessions for families from the communities where New Balance is located, including Boston and Lawrence, Mass., and Skowhegan, Norridgewock, and Norway, Maine.
"Camp Sunshine is a tremendous, well-run organization that provides an invaluable service to children in need and their entire families," said Anne Davis, managing trustee, New Balance Foundation. "We are proud of our relationship with Camp Sunshine, which spans more than a decade, and look forward to our challenge getting matched."
The Go the Distance campaign will grow throughout the year as more endurance events are added. Here are details about some of the events set up already:
"Camp Sunshine's Go the Distance campaign, which encourages participation in running and other endurance events to raise funds for Camp Sunshine, is a perfect fit with the New Balance Foundation mission of supporting fitness and health," said Davis.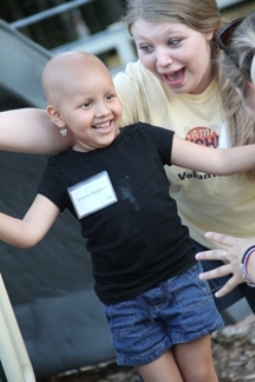 For more information about these and other events, contact Camp Sunshine at (207) 655-3800 or visit www.campsunshine.org.
Camp Sunshine is celebrating its 30th anniversary in 2014 with a series of special events and programs. Nestled alongside the shores of beautiful Sebago Lake in Casco, Maine, Camp Sunshine (www.campsunshine.org) offers children with life-threatening illnesses and their families a place to relax together for a week and to take a break from the extraordinary demands placed on them on a daily basis. The year-round program is free of charge and staffed almost entirely by volunteers. It is the only program in the nation whose mission is to address the impact of a life-threatening illness on every member of the immediate family.
About the New Balance Foundation
The New Balance Foundation is a charitable foundation established in 1981 and funded by New Balance Athletic Shoe, Inc. The Foundation's mission is to support effective charitable organizations which perform humanitarian services for the betterment of children and local communities. Please visit the Foundation's website at www.newbalancefoundation.org
About Camp Sunshine
Camp Sunshine is a year-round retreat, which provides respite, support, joy, and hope to children with life-threatening illnesses and their families through various stages of a child's illness. The program is free of charge to all families, and includes 24-hour on-site medical and psychosocial support. Bereavement groups are also offered for families who have lost a child to an illness. To support Camp Sunshine, call (207) 655-3800 or visit www.campsunshine.org.
# # #
Here is more news and information about Camp Sunshine
NOTE: Wolfe News Wire is an online source for news and information about noteworthy companies and organizations. We invite you to share this content and/or leave a comment. Background info and past news items from a specific organization can be found by clicking the side logos. For more info, please email info@wolfenews.com. Thank you!
©2015 Wolfe Public Relations. All Rights Reserved.