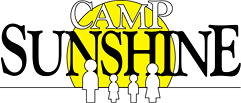 Camp Sunshine Announces 2012 Summer Programs Available to Ill Children and Their Families from Across the Nation
Sessions provide a one-of-a-kind camp experience in Maine for children with life-threatening illnesses and their families
CASCO, Maine (April 5, 2012) – Camp Sunshine has released its summer schedule of programs for children afflicted with cancer, blood diseases, lupus, solid organ transplant, and other life-threatening illnesses, the Casco, Maine-based non-profit organization announced Thursday.
Camp Sunshine
offers children and their families a one-of-a-kind camp experience, providing the entire family the opportunity to connect and rebuild relationships strained from the pressures of the illness. There is no charge to participating families. Interested families are encouraged to contact Camp Sunshine at (207) 655-3800 or
www.campsunshine.org
.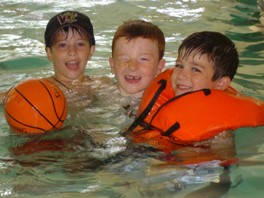 Last year alone, more than 700 families from across the U.S. attended one of the Camp Sunshine's 25 sessions held throughout the year. During each family's stay, a doctor specializing in the disease being served will be on site 24 hours. In addition, a hospital with full-time emergency room physicians and pediatricians is only 25 minutes from Camp.
"We are pleased to be offering these 13 summer sessions, and a total of 27 sessions throughout this year, which will allow us to serve as many as 800 families in 2012," said Matthew Hoidal, Executive Director of Camp Sunshine. "This is a chance for families to meet others that are experiencing the same journey. Families frequently leave here saying it was one of the best decisions they have made since their child's diagnosis. Camp Sunshine truly offers a much-needed break for everyone participating."
Nestled alongside the shores of beautiful Sebago Lake, Camp Sunshine provides
children with life-threatening illnesses
and their families a place to relax together for a week and to take a break from the extraordinary demands placed on them on a daily basis.
Here is a breakdown of the 13 sessions offered this summer:
May 24 - 28
– Bereavement
June 17 – 22
– Oncology
June 24 - 29
– Shwachman-Diamond Syndrome
July 1 - 6
– Oncology
July 8 - 13
– Diamond Blackfan Anemia
July 15 - 20
– Brain Tumor
July 22 -27
– Brain Tumor
July 29 - Aug. 1
– Renal / Solid Organ Transplant
August 3 - 8
- Oncology
August 10 - 15
– Fanconi Anemia
August 19 - 24
– Lupus
August 26 - 30
– Oncology – Spanish Speaking
August 31 – Sept. 4
– Oncology – Off Treatment
Interested families can access an application to print out and then return via fax or mail by visiting
http://www.campsunshine.org/programs/family_application/index.php
.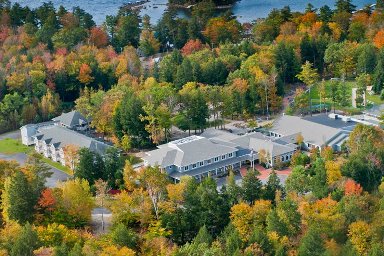 Camp Sunshine also offers programs throughout the fall, winter and spring, including Bereavement, Brain Tumor, Hematology/Oncology, Sickle Cell and Mixed Diagnosis sessions.
Camp Sunshine recently received a coveted 4-star rating from
Charity Navigator
, the nation's leading independent charity evaluator. The rating placed Camp Sunshine 39th in the country out of thousands of charities that were exhaustively analyzed for financial oversight, management and transparency.
About Camp Sunshine
Camp Sunshine offers children with life-threatening illnesses and their families a place to relax together for a week, and to take a break from the extraordinary demands placed upon them on a daily basis. The year-round program is free of charge and staffed almost entirely by volunteers. It is the only program in the nation whose mission is to address the impact of a life-threatening illness on every member of the immediate family — the ill child, the parents and the siblings. Since its inception in 1984, Camp Sunshine has provided a haven for more than 32,000 individuals from diverse cultural backgrounds. In addition to providing 24-hour on-site medical and psychosocial support, the camp offers a variety of daily activities, including swimming, boating, archery and soccer, and special events such as bonfires and cookouts. To support Camp Sunshine, please call (207) 655-3800 or visit
www.campsunshine.org
.
# # #
Here is more information about
Camp Sunshine
NOTE: Wolfe News Wire is an online source for news and information about noteworthy companies and organizations. We invite you to share this content and/or leave a comment. Background info and past news items from a specific organization can be found by clicking the side logos. For more info, please email info@wolfenews.com. Thank you!
©2015 Wolfe Public Relations. All Rights Reserved.