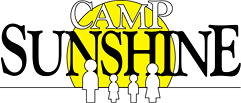 For Immediate Release
September 20, 2012

Contact:
Mark Richard, Event Chair, Keller Williams Realty
(207) 553-2445
E-mail: mrichard@kw.com

Michael Smith, Director of Special Events, Camp Sunshine
(207) 655-3800

Web Site: http://www.CampSunshine.org

MEDIA ADVISORY: First-ever Maine Suitcase Party - to Benefit Camp Sunshine - This FRIDAY in Portland, Maine
Partygoers bring packed suitcases to Maine Aviation hangar at Portland Jetport in hopes of winning weekend in New York City via private jet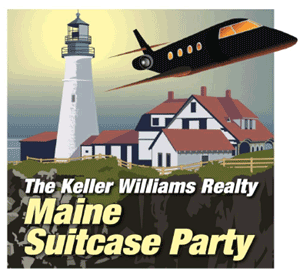 WHAT: The first-ever Maine Suitcase Party is rolling out the red carpet (for real!) for guests for an innovative fundraiser where all partygoers bring packed suitcases in hopes of boarding a waiting, private jet for an all expense-paid weekend in New York City if their name is drawn. The event is open to the media.
WHEN: Friday, Sept. 21, 2012, 7 - 11 p.m.
WHERE: Maine Aviation Corp., Portland International Jetport
MEDIA CONTACTS:
WEBSITE: www.mainesuitcaseparty.com www.campsunshine.org
More Info: Guests arrive via the red carpet with their entrances shown on a video screen inside the hangar. In addition to grand prize, drawings also for luxury local weekend trips (via limo). Event also features cocktails, dancing, live music from Motor Booty Affair, light appetizers and a silent auction. Event chair is Keller Williams Realty and the host is Maine Aviation Corporation. Tickets to the Maine Suitcase Party are limited and available at www.mainesuitcaseparty.com.The event benefits Camp Sunshine, a one-of-a-kind national retreat in Casco, Maine that provides a welcome respite for children and their families coping with such life-threatening illnesses such as cancer, kidney disease and lupus. For past news releases and additional details on the event, go to www.wolfenews.com.
# # #
Here is more information about Camp Sunshine
NOTE: Wolfe News Wire is an online source for news and information about noteworthy companies and organizations. We invite you to share this content and/or leave a comment. Background info and past news items from a specific organization can be found by clicking the side logos. For more info, please email info@wolfenews.com. Thank you!
©2015 Wolfe Public Relations. All Rights Reserved.