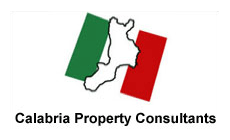 Real Estate Agent Featured on "House Hunters International" Touts Calabria, Italy as the Most Affordable - and Beautiful - Vacation and Retirement Destination on the Mediterranean
U.S. and other foreigners coming for the affordable food, wine and real estate prices for historical properties with sea views
CALABRIA, Italy (February 1, 2010) – The spotlight now shining on Calabria in southern Italy is well deserved and long overdue, according to a local real estate agent featured in a recent episode of "House Hunters International" on HGTV that showcased the region's beauty and affordability.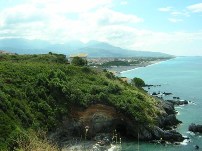 "The show has helped draw attention to this stunning region of Italy where you can still buy a historic flat with a mountain or Mediterranean view for under $100,000," said Tony Hackett, owner of
Calabria Property Consultants
in Scalea, Italy. "The cost of living is low as well, so more travelers on a budget are making the trip just 3.5 hours by train from Rome."
In addition to
affordable real estate, visitors to southern Italy's Calabria find magnificent mountains, hilltop villages, excellent cuisine, the crystal blue Mediterranean Sea
, and warm, friendly people.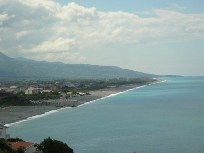 "Calabria is a magical land - around every corner is a panoramic view. It has something to offer everyone, from beach holidays to skiing in the Sila Mountains," added Hackett, a native of England who lives in the region, located at the "toe" of the Italian peninsula.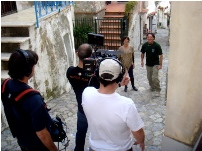 In the episode which aired recently, Hackett helped Michelle Moser, a teacher from Salinas, Calif., find a two-bedroom partially renovated townhouse in the pretty village of Santa Domenica Talao for about $80,000 U.S. The show featured three properties under or around 100K U.S. for sale in the Scalea area, including one home with a trap door once used as an escape route to the sea.
Tony Hackett started Calabria Property Consultants (formerly Scalea Property Services Ltd) with a colleague in 2004 after they purchased apartments in Calabria and found the process very difficult.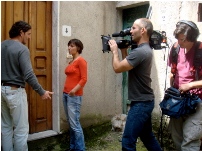 "We wanted to make things easier for other people to discover this beautiful area of southern Italy," he said. "Our biggest challenge was that most non-Italians didn't know where Calabria was – despite beautiful landscapes, historic Mediterranean villages and the lowest prices in Italy."
The Calabria region features towns like Scalea, a picturesque seaside village dating back to the middle ages with an historic center, great beaches and a number of modern low-rise condos and developments – but not overdeveloped by any means.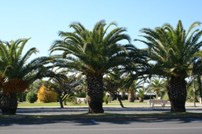 A steady flow of American, Canadian and Northern Europeans are now investing in the area, he added, however, Calabria has been able to maintain its traditional feel. "This is 'the real Italy' - the locals are extremely warm and welcoming and Scalea and the surrounding area is a safe place to own a vacation home."
In fact, Hackett said the cost of living here is probably the lowest in Western Europe, with annual bills (utilities, taxes and condo fees) for many apartments totaling less than €1000, or $1,400 dollars.
The region also has a wide range of inexpensive local cuisine, featuring fusilli pasta, fresh fish, mussels, clams and a touch of spice, and Ciro wines grown from local grapes in nearby Verbicaro. A couple can still eat out for less than $25 – including a $7 litre of wine. The climate is considered ideal for the Mediterranean with long hot summers and short mild winters. "For nine months of the year, Scalea stays over 20 degrees C (68 F)," he added.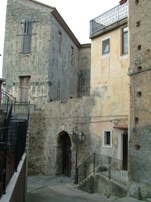 Hackett said at any one time his firm has more than 150 properties listed for sale on its website at
http://www.calabriapropertyconsultants.com
and they help clients through each step of the buying process, including building new, buying a resale or a renovation project. They also offer "viewing trips" for prospective homeowners. In addition to train service, Calabria is served by an airport in Lamezia Terme and the highway system also was recently expanded and improved.
"U.S. residents are allowed to buy property in Italy. All you need is your passport with official visa stamp, codice fiscale/Italian tax code and enough money to buy your dream home," Hackett said. "Once you buy property and become a resident, you become eligible for 1st home owners ICI tax exemption, pay lower purchase tax, apply for Italian medical care, own a car/motorcycle, pay lower rate for electricity and more."
Hackett appears regularly on European TV (Real Estate TV channel 279 on Sky) and is originally from Cheshire, England with Italian roots. His mother was from Brescia in Lombardia northern Italy and so he spent time there as a youth.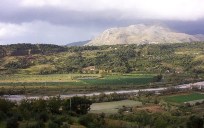 Hackett said what sets his firm apart is they do not steer their clients toward certain developments or projects that are not built yet. "We have real properties that you can walk into and see. We also have a solid knowledge of Italian property law."
Calabria Property Consultants charges the 3% standard Italian agency fee or a minimum of €1000 upon closing - plus there is a 10% government tax and notary fees. The firm's after sales service includes opening local bank accounts, obtaining codice fiscale (Italian tax code); translation at the Italian notary and anything else that comes up when buying the property.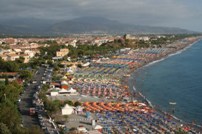 The firm is located in Mattoni Casa on Corso Mediterraneo 54, a few doors down from Bar la Playa in Scalea. For additional information, contact the firm online at
www.calabriapropertyconsultants.com
or by phone from the U.S. by dialing 011 then 39 3386495587 or by e-mail at info@calabriapropertyconsultants.com.
# # #
NOTE: Wolfe News Wire is an online source for news and information about noteworthy companies and organizations. We invite you to share this content and/or leave a comment. Background info and past news items from a specific organization can be found by clicking the side logos. For more info, please email info@wolfenews.com. Thank you!
©2015 Wolfe Public Relations. All Rights Reserved.