RiverPlace, a 136-unit Luxury Apartment Complex in South Portland, Sold by The RAM Companies to RiverPlace Properties, LLC
RiverPlace was southern Maine's first waterfront luxury apartment community when opened in 2003 by noted developer Howard Goldenfarb
SOUTH PORTLAND, Maine (July 27, 2017) – RiverPlace, a 136-unit luxury apartment complex overlooking the Portland, Maine skyline, has been sold to RiverPlace Properties, LLC, Howard A. Goldenfarb, President of The RAM Companies, announced Thursday.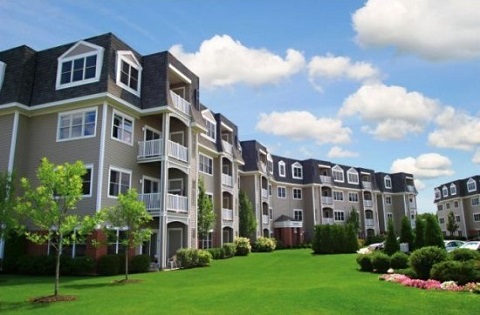 Opened by developer Goldenfarb and his team at RAM in 2003, RiverPlace was southern Maine's first waterfront luxury apartment community and has maintained near 100 percent occupancy over 14 years. Located in South Portland with views of the Fore River, Mill Cove and Portland Harbor, RiverPlace is considered among New England's finest rental communities.
Simon Butler of the CB Richard Ellis Boston office brokered the deal on behalf of RAM, while Jim Harnden of Harnden Commercial Brokers represented the new owner, RiverPlace Properties, LLC. It is believed that RiverPlace was sold at the highest price per unit of any residential development of its size in Maine.
The 11-acre complex includes four apartment buildings with private decks and central A/C, a waterfront pool, tennis court, clubhouse with fitness center, private dock for canoes and kayaks, gated access and covered parking.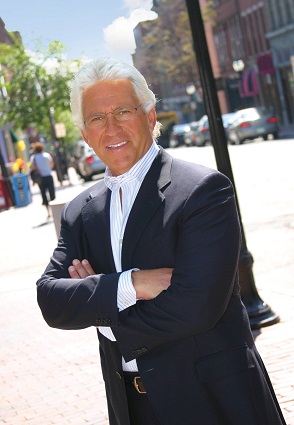 "The development, operation, and subsequent sale of RiverPlace has been one of our proudest achievements in over 40 years in the real estate business," Howard Goldenfarb said. "RiverPlace has a dedicated staff, excellent residents, and is truly a unique property. After 14 years of successful operations, the environment was right for a sale. We had the luxury of being able to choose the buyer of RiverPlace and we have found the right buyer. We are confident there will be a seamless transition and they will continue to provide the residents with a great community to live in."
The RAM Companies has pioneered office, retail and residential property development in New England, South Florida and Europe for more than 40 years. Founder Howard A. Goldenfarb is credited with igniting the redevelopment of Portland, Maine's Old Port district in the 1970s with the purchase and redevelopment of more than 20 properties, including many historic buildings.
Led by Goldenfarb, RAM has in addition to RiverPlace developed many other building projects noted as "firsts" in Maine and elsewhere. Those projects include The Maine Outlet in Kittery, the first multi-tenant, purpose-built outlet mall in New England; Citicorp Park in South Portland, Maine's first suburban office park; and Foreside Common in Falmouth, the region's first luxury waterfront condominium project. RAM also was a pioneer in European (England and Belgium) and the Middle East (Israel) outlet mall development.
RAM has focused in recent years on the acquisition of income-producing industrial properties in New England, as well as the redevelopment of luxury single-family homes through its affiliate, Mile Marker Investments, based in Miami.
The RAM Companies is based in Scarborough, Maine and Miami. For more information, visit www.ramcompaniesusa.com and www.milemarkerinvestments.com.
# # #
See more about the The RAM Companies
NOTE: Wolfe News Wire is an online source for news and information about noteworthy companies and organizations. We invite you to share this content and/or leave a comment. Background info and past news items from a specific organization can be found by clicking the side logos. For more info, please email info@wolfenews.com. Thank you!
©2015 Wolfe Public Relations. All Rights Reserved.