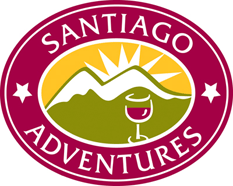 Santiago Adventures Joins Lotus Productions to Offer Tour Packages to the Lollapalooza Festival in Santiago, Chile
Both VIP and affordable travel packages available for the highly anticipated March 31-April 1, 2012 event
SANTIAGO, CHILE
(February 3, 2012)
– Santiago Adventures, Chile's premier tour operator, has joined forces with Lotus Productions to offer international concert goers easy-to-book travel packages to the upcoming Lollapalooza Chile. The second annual music festival takes place in Santiago, Chile, on March 31 and April 1.
"More and more people are traveling to different countries to experience music festivals," said Sebastian de la Barra from Lotus Productions, the Chilean company organizing the Lollapalooza Festival (
www.lollapalooza.com
). "Last year we received 5,000 international attendees including people from Brazil, Mexico, Argentina, Spain, and the U.S., and we expect this number to grow in 2012. This year we are working with Santiago Adventures to plan travel programs that make it easier for international visitors to join the festival in Santiago."
To reserve a Lollapalooza travel package, contact Santiago Adventures at (802) 904-6798 (U.S.), or (+562) 244-2750 (Santiago), or email
info@santiagoadventures.com
.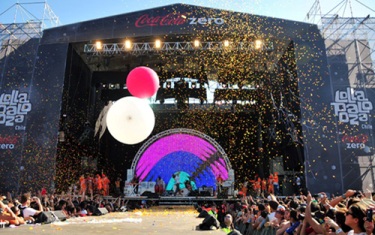 Lollapalooza Chile is an unrivaled concert experience in South America. The 2012 festival consists of six stages and more than 60 bands during two days, including headliners Foo Fighters, Bjork, MGMT, and TV on the Radio, and Latin American acts such as Illya Kuryaki & the Valderramas and Los Jaivas. There will also be a series of complimentary activities during the event such as Kidzapalooza for families and the Green Area and Rock & Recycle that promotes environmental awareness. Lollapalooza Chile also proudly announces that it will be a 100 percent carbon neutral festival.

Santiago Adventures (
www.santiagoadventures.com
) offers two 3-night / 4-day packages for different budgets. Both packages include airport transfers, round trip hotel-festival transportation, a 1-day city tour of Santiago by bicycle or on foot, three nights' lodging, 2-day admission to the festival, and food & beverage vouchers at the festival. The VIP Package for $1,795 includes VIP admission to the festival and access to Lollapalooza after parties including cover fees; an afternoon of wine tasting; and lodging at the luxury W Hotel or the Noi Santiago. The General Package for $750 includes regular festival admission and lodging at the mid-range Hotel Rugendas or Bonaparte.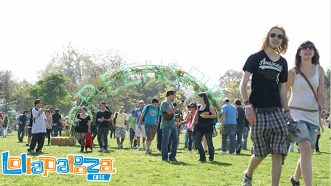 Santiago Adventures
, owned and operated by American Brian Pearson and located in Santiago, Chile, is the country's premier tour operator, delivering unique access to adventurous, authentic, and off-the-beaten-path experiences throughout the country.
"We are excited that Lotus has chosen Santiago Adventures to be their exclusive travel agent for the North American market for the 2012 Lollapalooza Chile concert," said Brian Pearson. Travelers who would like to extend their stay in Chile can contact the company to organize add-on travel to destinations such as Patagonia, the Atacama Desert, wine country, the Pacific Coast and more, he said.
# # #
NOTE: Wolfe News Wire is an online source for news and information about noteworthy companies and organizations. We invite you to share this content and/or leave a comment. Background info and past news items from a specific organization can be found by clicking the side logos. For more info, please email info@wolfenews.com. Thank you!
©2015 Wolfe Public Relations. All Rights Reserved.