Featured News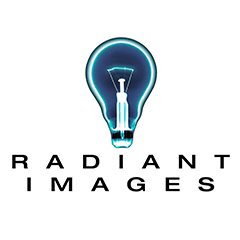 Radiant Images First Rental House with Much-Anticipated OZO Live Technology Available for VR Content Creators
Nokia taps Radiant to assist with rollout of new OZO capability, which enables VR footage to be recorded and broadcast on the spot
LOS ANGELES (October 31, 2016) – Technicians at Radiant Images are helping a growing number of VR content creators learn about and use OZO Live, a real-time broadcast solution that delivers live 360-degree experiences utilizing the powerful Nokia OZO.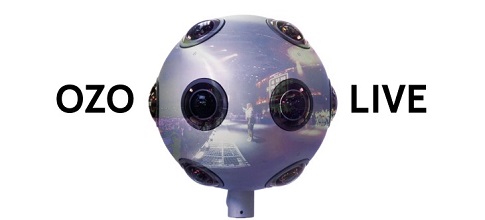 Nokia handpicked Radiant Images to partner in the implementation of its live VR broadcasting option now available with the Nokia OZO, the world's first professional virtual reality camera.
Known as a hub of immersive content innovation, LA-based Radiant Images was the first rental house tapped by Nokia to help with the rollout of Ozo Live. Earlier this year, Radiant also was named as one of the first authorized resellers of the OZO in the U.S.
"Content creators have been and continue to rely on us to show them how to use and utilize the OZO Live technology to the fullest extent," said Michael Mansouri, VP at Radiant Images. "This new tool creates amazing, high-quality 360 experiences that take live VR content to another level. We're honored to be a part of it."
Radiant recently provided 10 Nokia OZO cameras which, together with the OZO Live software solution, enabled Nokia to live stream the Austin City Limits Music Festival (ACL Fest) from the concert stage. The immersive VR experience was exclusively available through the Samsung VR app.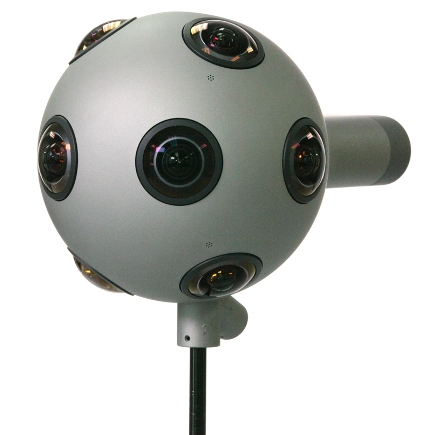 Nokia launched the global rollout of OZO Live on Oct. 1, making the technology now available in the U.S., Canada, EU, China, Macau, Australia, New Zealand, Singapore, Hong Kong, Japan and South Korea.
With OZO Live, content creators with the Nokia OZO can easily record and broadcast VR footage on the spot, which can be enjoyed as it happens via a VR headset or YouTube's 360-degree video viewer, complete with spatial audio. OZO Live is quick to set up, easy to use and highly reliable.
Radiant also is helping content creators become familiar with Nokia's multi-platform VR player SDK, which removes the barriers to effortlessly create and deliver VR experiences to a wide audience. The SDK supports creation of immersive audiovisual applications and experiences with the highest quality playback of OZO content, while also providing support for standard VR video and audio formats.
"With OZO, professionals have a far greater ability to create and deliver amazing VR experiences for consumers than ever before," said Paul Melin, vice president of Digital Media at Nokia Technologies in a press release this spring. "By making new solutions such as live broadcasting, a VR player SDK and 3D stitching widely available to OZO customers, Nokia enables the VR ecosystem to dramatically accelerate content creation and publishing."
Benefits of OZO Live include:
Broadcast quality: Exceptional 3D 360 live stitching video and audio quality
Multiple production formats: OZO Live is production format agnostic supporting 2D 360 (such as streaming to YouTube360) as well as 3D 360 delivery
Real time camera switching: Use multiple OZOs with standard 4K video switchers
Fits into how you work: Standard 4K video output for easy integration into your existing workflow
Flexible implementation: Player SDK uses reference architecture as guidance
Production-grade reliability: You'll never drop a frame during mission-critical productions
Capture events large and small: Scalable multi-camera support via standard 4K workflows to broadcast events of any size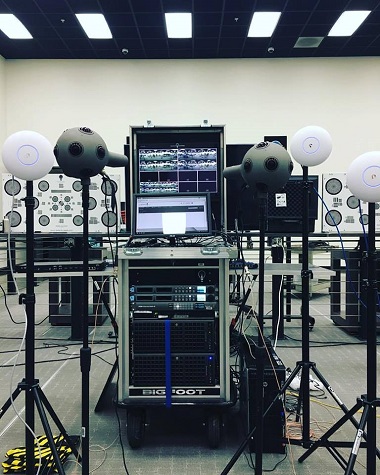 The compact, purpose-built Nokia Ozo has taken VR capture and end-to-end workflow solutions to the next level. Its rounded shape features multiple lenses that allow it to gather footage from a myriad of angles. The OZO also boasts the power of one: one single video file stores all video and audio date in perfect sync; one output cable; one internal battery and power with solid state drive recording cartridge.
Weighing less than 10 pounds, the OZO captures 360 degree and stereoscopic video with 360X360 surround sound via eight synchronized 2K x 2K global shutter sensors and eight integrated microphones.
Radiant's VR division is recognized as an industry leader in testing and developing virtual reality and augmented reality technology, helping filmmakers and camera operators capture 360-degree content in a compelling way. The company utilizes an in-house engineering team and rapid prototype capabilities to provide filmmakers with the Nokia OZO as well as the latest virtual reality tools and creative solutions.
About Radiant Images
Radiant Images is an award-winning digital cinema innovator and rental house providing creative solutions in 2D, 3D, VR and augmented reality, leading-edge cameras and equipment, and unrivaled client support, to the motion picture industry worldwide.
Radiant has a dedicated VR wing inside its facility at 2702 Media Center Drive in northeast Los Angeles. For more information about Radiant Images, visit online at www.radiantimages.com. Find Radiant Images on Facebook, Instagram and Twitter.
About Nokia
By focusing on the human possibilities of technology, Nokia (www.nokia.com) embraces the connected world to help people thrive. Its businesses are leaders in their respective fields: Nokia Networks provides broadband and wireless infrastructure, software and services; Nokia Technologies, developer of OZO, provides advanced technology development and intellectual property licensing. Media inquiries at tech.press@nokia.com.
# # #
Above image: Radiant and partner VRLIVE's latest Nokia OZO live system, designed for broadcast and production of Virtual Reality Live 360 streaming in both 2D and 3D at 4K resolution. Complete turnkey and customizable setups for multi-cam live broadcast.
Here is more information about Radiant Images.
NOTE: Wolfe News Wire is an online source for news and information about noteworthy companies and organizations. We invite you to share this content and/or leave a comment. Background info and past news items from a specific organization can be found by clicking the side logos. For more info, please email info@wolfenews.com. Thank you!
©2015 Wolfe Public Relations. All Rights Reserved.