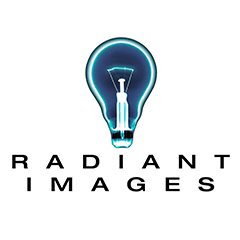 Radiant Images provides innovative 2D and 3D digital cinema solutions, support and leading-edge, high-end cameras and equipment to the film and entertainment industry worldwide. The company takes pride in its ability to pack the biggest punch in the smallest packages.

Radiant Images helps filmmakers achieve their vision without compromise. The full-service company's team of skilled, expert technicians is able to look at a challenge and find a creative, affordable solution that propels a project forward, often stretching the boundaries of digital cinema in the process. They do not rely on cookie cutter fixes, but rather find customized 2D and 3D solutions that are specific and appropriate to each client and focused on maintaining a smooth and trouble-free workflow from pre- to post-production.

Radiant Images' approach and philosophy is like the cameras they operate – fast and efficient with the ability to provide immediate gratification. Led by co-founder Michael Mansouri, technicians assess client needs in pre-production and build custom rigs and reconfigure equipment to meet challenges. The focus is on setups and rigs that are small, lightweight, agile and uncomplicated. Recent work on features films includes End of Watch; Alex Cross; 127 Hours and Universal Soldier: Regeneration. Radiant Images provided services including customized rigs, equipment and solutions; DIT, pre- and post-production services; and digital cameras, accessories and other equipment.

Established in 2005 by Mansouri and Gianna Wolfe, Radiant Images was founded upon a single-minded focus to offer top-of-the-line equipment, leading edge technology and unmatched expertise to the entertainment industry as it navigated the new age of digital technology.

The company offers creative, flexible and affordable solutions for any sized project, whether a feature film, commercial, corporate identity package or music video. Located at 4125 W. Jefferson Boulevard in Los Angeles, Radiant Images can be reached at (323) 737-1314 or info@radiantimages.com.

Find Radiant Images on Facebook and follow on Twitter.
Below is an archived list of more news about Radiant Images:
01/27/2017 -- Mark Kassen's Like Minded Entertainment Expands into Virtual Reality in a Production Partnership with Radiant Images
01/21/2017 -- Radiant Images Joins Jaunt at Sundance Film Festival, Showcasing the Latest in Cinematic Virtual Reality Innovation
10/31/2016 -- Radiant Images First Rental House with Much-Anticipated OZO Live Technology Available for VR Content Creators
10/11/2016 -- Expert Industrial Designer and Product Developer Franco Lodato Joins Radiant Images as Chief Innovation Advisor
10/10/2016 -- Radiant Images Showcasing Virtual Reality Rigs, Expertise and Innovations at VR Society's 'VR on the Lot'
08/22/2016 -- Radiant Images and AMD Collaborate on Project Loom, a Multi-Cam Real-Time 360 Stitching Platform
07/18/2016 -- Radiant Images Bringing Virtual Reality Expertise and Innovations to Comic-Con International: San Diego
06/28/2016 -- Jaunt ONE Camera Available to Public through Radiant Images Rental House
05/06/2016 -- Radiant Images to Feature Latest Innovations in VR Technology and Digital Cinematography at J.L. Fisher Open House & BBQ
04/19/2016 -- VRLIVE and Radiant Images Bringing NAB Show to Anyone, Anywhere with 360-degree, Cinema-Quality VR Live Stream
04/15/2016 -- Radiant Images and VRLIVE Featuring Its Latest Virtual Reality Tech in Band Pro and Codex Booths at NAB Show 2016
04/12/2016 -- OZO Pioneer Program Giving Creative Minds Incentive to Take VR Content to Next Level
03/15/2016 -- Highly-anticipated Nokia OZO Professional Virtual Reality Camera Now Available from Radiant Images
01/20/2016 -- Saturday's VRLA Winter Expo will Include the Latest Virtual Reality Creations, Solutions and Gear from Radiant Images
12/14/2015 -- Radiant Images Tripling in Size with Move to New Location in Northeast Los Angeles
11/30/2015 -- Acclaimed Cinematographer Checco Varese Taps Radiant Images to Achieve Key Shots in
09/24/2015 -- Radiant Images Updates Its Comprehensive Camera Comparison and Evaluation Tool Valued by Cinematographers
08/06/2015 -- Radiant Images Demos Latest Custom Virtual Reality Gear and Solutions at DGA's Digital Day 2015 Event
05/07/2015 -- Radiant Images to Showcase Latest in Digital Cinematography at Annual J.L. Fisher Open House & BBQ
09/19/2014 -- Michael Mansouri of Radiant Images Selected as Associate Member of American Society of Cinematographers
08/26/2014 -- Radiant Images Finds Specific Solutions for Award Winning Short
06/02/2014 -- Radiant Images to Showcase Custom-Built Gear and Solution-Based Approach at Cine Gear Expo June 6-7
05/15/2014 -- Radiant Images to Showcase Its Latest in Digital Cinematography at the J.L. Fisher BBQ this Saturday
03/26/2014 -- Phantom Flex4K Joins Radiant Images' Strong Lineup of High-Speed Cameras
03/19/2014 -- Radiant Images Adds RED Epic Dragon and RED Epic Dragon Carbon to Camera Rental Inventory
03/17/2014 -- Ovide Smart Assist Now Available to Filmmakers from Radiant Images
11/19/2013 -- The Future is Here at Radiant Images as New FreeFly MōVI M10 and Novo Stabilized Now Available for Filmmakers
08/01/2013 -- Radiant Images Creates Comprehensive Camera Comparison and Evaluation Tool for Cinematographers
07/26/2013 -- Need for Speed Finds Need for New Palm-sized Novo Action Camera from Radiant Images
07/22/2013 -- Radiant Images Providing All Cameras, Gear and Support to Season 2 of NBC's Revolution, Now Shooting in Austin
NOTE: Wolfe News Wire is an online source for news and information about noteworthy companies and organizations. We invite you to share this content and/or leave a comment. Background info and past news items from a specific organization can be found by clicking the side logos. For more info, please email info@wolfenews.com. Thank you!
©2015 Wolfe Public Relations. All Rights Reserved.