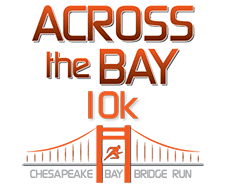 Organizers of New 'Across the Bay 10K' Tap Renowned Race Director Dave McGillivray for Inaugural Chesapeake Bay Bridge Run
Registration opens at bridgerace.com at midnight on Nov. 9, one year ahead of first-time event over one of the 'scariest' bridges in the U.S.
ANNAPOLIS, Md. (October 16, 2013) – The newly organized Across the Bay 10K, which will take 20,000 runners over the historic, 4.3-mile Chesapeake Bay Bridge, has tapped Dave McGillivray, one of the top race directors in the U.S., to oversee the highly anticipated event.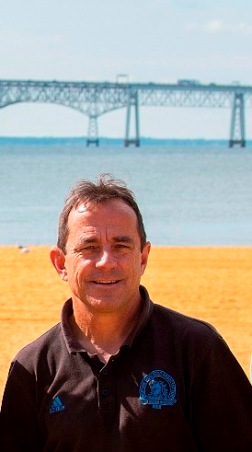 McGillivray of DMSE Sports directs the B.A.A. Boston Marathon and other iconic road races such as the New Balance Falmouth Road Race on Cape Cod, the Bellin Run in Green Bay and the TD Beach to Beacon 10K in Maine. He is considered a legend in the running world for his race management skills as well as his personal feats of endurance, including his groundbreaking run across the U.S. for charity in 1978.
The inaugural Across the Bay 10K is set for Nov. 9, 2014. General registration opens at midnight on Saturday, Nov. 9 of this year at www.bridgerace.com. A special pre-registration program already has signed up 5,000 runners and organizers anticipate registering as many as 20,000 runners.
"Faced with tremendous challenges with a course over a bridge that some call one of the scariest bridges in America, we knew we would have to dig deep to find somebody with the unique ability to bring this new race to life," said Sparrow Rogers, who along with Peter Paris founded the Chesapeake Bay Bridge Run, LLC, a Maryland-based partnership behind the Across the Bay 10K.
"Dave McGillivray and his team at DMSE Sports are a perfect fit for us. They have the technical expertise and on-the-ground experience necessary to help us achieve our goal of creating the country's premier bridge race," she added.
Race Director McGillivray a Legend
DMSE Sports has managed or consulted on more than 900 mass participatory events throughout the U.S. and the world since 1981. McGillivray himself has completed 128 marathons and eight Hawaii Ironman Triathlons, run 120 miles in 24 hours, biked for 24 hours and swam for 24 hours. Even at age 59, he is still at it, recently completing his annual birthday run of 59 miles and running the Boston Marathon course for the 41st time 11 days after this year's April 15 marathon.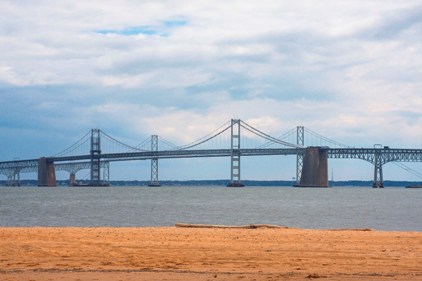 McGillivray anticipates the Across the Bay 10K will be an exhilarating experience for runners who will see water vistas dotted by sailboats and cargo ships from atop a major dual-span bridge that normally doesn't allow pedestrian traffic.
"The Across the Bay 10K will give runners a once-a-year opportunity to cross an otherwise inaccessible bridge on foot," McGillivray said. "The Chesapeake Bay Bridge is amazing and more than half the course is on the bridge. Our job is to create an enjoyable, safe and competitive event for the runners, volunteers and the Eastern Shore community, and we look forward to the opportunity."
The 6.2-mile point-to-point course will take runners over the 4.35-mile bridge, which reaches 186 feet at its tallest point. When opened in 1952, the Chesapeake Bay Bridge was the world's longest continuous over-water steel structure. The parallel span was added in 1973. Though no longer the longest, the iconic bridge remains heavily traveled as a link from Virginia, D.C. and Baltimore to coastal communities such as Ocean City, Md., Rehoboth Beach, Del. and the Eastern Shore.
How the Race Came Back to Life
The inaugural Across the Bay 10K in 2014 will mark the first organized crossing of the Chesapeake Bay Bridge on foot in eight years.
Unlike other landmark bridges, such as the Golden Gate Bridge, the Chesapeake Bay Bridge does not accommodate pedestrians. But for almost three decades, the annual Bay Bridge Walk and Governor's Bay Bridge Run gave thousands of walkers and runners the opportunity to cross the bridge on foot. Neither event has taken place since 2006.
Due to escalating costs and increasing security concerns, the Maryland Transportation Authority (MDTA), which manages the bridge, decided to discontinue those events. A recent effort to revive a bridge walk also was cancelled.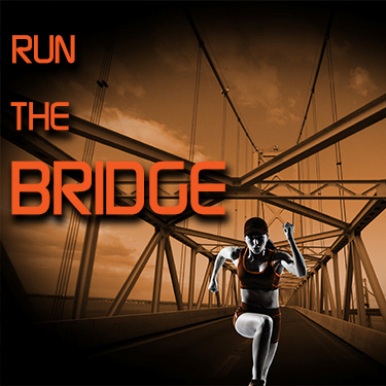 However, this past March, a team led by Paris and Rogers from Maryland's Eastern Shore secured an agreement with the MDTA through a partnership with Queen Anne's County to stage a professional road race across the bridge.
"We knew we needed a 'Race Whisperer' who could breathe new life into a race that had been put out to field for so many years," Rogers said. "That's who Dave is, he's our race whisperer. We're honored he accepted the challenge."
10K to be Competitive Event
The logistics in closing one span of the busy bridge requires that all entrants in the Across the Bay 10K must be able to average a per-mile pace of 19 minutes or less.
"This will be a competitive 10K event, so it will draw runners from throughout Annapolis and the Eastern Shore as well as Baltimore, D.C., Philadelphia and Delaware," said Rogers. "And we anticipate attracting runners from throughout the U.S. and internationally who will view this opportunity to run across the Chesapeake Bay Bridge as a 'must-run' event." The pre-registration event has already drawn entrants from 44 states and six countries. It is anticipated that a prize purse will be offered, which will attract a highly competitive elite field.
Group registrations and sponsorships are available by e-mailing the race organizers at info@bridgerace.com. Find the Across the Bay 10K on Facebook at www.facebook.com/10kacrossthebay.
The event will benefit several charity partners, including the Yellow Ribbon Fund, a Maryland-based organization that helps injured servicemen upon their return and whose notoriety increased when TV's Stephen Colbert gave them a sizeable donation on his show, The Colbert Report.
About Chesapeake Bay Bridge Run LLC
Chesapeake Bay Bridge Run, LLC is a Maryland-based partnership founded by Peter Paris and Sparrow Rogers. The Across the Bay 10K will be hosted by Live Work Play in QA, the State of Maryland and the Annapolis Visitors Bureau.
About DMSE Sports, Inc.
Founded by Dave McGillivray in 1981, DMSE Sports is a leader in sports event management, specializing in creating, marketing and producing mass participatory athletic events throughout the U.S. and abroad. In addition to the Feaster Five, DMSE manages the B.A.A. Boston Marathon, the TD Beach to Beacon in Maine, the New Balance Falmouth Road Race on Cape Cod, the Finish at the 50 at Patriot Place, Run for the Dream in Williamsburg, Va., the Bellin Run in Green Bay, Wis., and the Boston Marathon Jimmy Fund Walk, among others. Over $100 million collectively has been raised in events McGillivray and DMSE Sports have managed over the past 30 years. For more info, visit www.dmsesports.com.
# # #
NOTE: Wolfe News Wire is an online source for news and information about noteworthy companies and organizations. We invite you to share this content and/or leave a comment. Background info and past news items from a specific organization can be found by clicking the side logos. For more info, please email info@wolfenews.com. Thank you!
©2015 Wolfe Public Relations. All Rights Reserved.