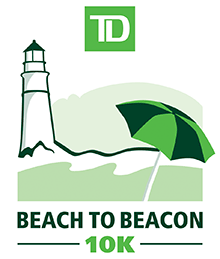 Dave McGillivray Named 2000 Race Director of the Year
Washington D.C. -- Boston event-management icon Dave McGillivray, president of DMSE (Dave McGillivray Sports Enterprises) Inc., was presented with the prestigious "Race Director of the Year" award by Phil Stewart, president of Road Race Management, Inc., and sponsored by Running Times Magazine. The award given to the world's outstanding race director of 2000 was given at the organization's 18th annual Race Director Conference-the nation's premier meeting of race directors and industry representatives held in Washington D.C. on November 10 and 11.
McGillivray, age 46, was honored for his race direction of the 3rd Annual Peoples Beach to Beacon 10K, held August 5, 2000 in idyllic Cape Elizabeth, Maine. The race was a longtime dream of founder, Joan Benoit Samuelson, 1984 Olympic Marathon Gold Medalist. In only three years the 10K has gained an international following and the respect of the world's most elite marathoners.
"This award represents the pinnacle of my professional career," says McGillivray. "The success of Beach to Beacon is to be shared by everyone who contributes to the event, from the volunteers who direct parking, to the athletes themselves who make the race so exciting."
Certain characteristics led to McGillivray receiving this award. His experience, creativity, vision, integrity and good old-fashioned common sense are what make McGillivray and Peoples Beach to Beacon 10K a winning combination. A race that thanks to Samuelson, and an incredible title sponsor, Peoples Heritage Bank, has become a benchmark for others to emulate. Samuelson personally selected McGillivray to direct the 1998 inaugural Beach to Beacon because of her admiration of other McGillivray-directed events, including the BAA Boston Marathon, for which he has been Technical Director for the past 13 years. In April 2000, McGillivray was named Race Director of the BAA Boston Marathon-a reflection of his dedication and standards of excellence in the field of race directing.
"Dave is known throughout the running world as a technical wizard when it comes to road races. He is much more than technician. He is also teacher, motivator, leader and mentor. He enthusiastically and unselfishly shares his in-depth knowledge and expertise with staff and volunteers while instilling a sense of pride and accomplishment within each and every person with whom he interacts," says Samuelson.
The needs of the runner, spectator, sponsor, and volunteer all come together in a delicate balance at Beach to Beacon. This winning formula, along with a beautiful Maine Seacoast, aided in the 33% growth that the race experienced in its second year. The field size is now capped at 4,000. The event also includes a children's 1K race, brainchild of McGillivray, which included 400 runners this year.
A Race Director's success depends on more than planning logistics; it includes the inevitable crisis management. Every event has at least one unanticipated glitch-big or small. McGillivray has an uncanny ability to visualize an entire event and to anticipate critical issues. His ability to remain calm, display leadership skills and act fast are often more essential to the overall success of the race than his event management skills.
"A good director anticipates problems but a great director solves them quickly, and most times, creatively," says McGillivray.
McGillivray's greatest challenge was to create a race worthy of the reputation of Olympic great Joan Benoit Samuelson. Indeed Samuelson chose the right direction when she asked McGillivray to take part in her vision. As one participant put in a letter to McGillivray after the 2000 race, Beach to Beacon is so well organized it is seemingly "honed to a razor's edge." While comments like this are flattering, they also serve to make this Race Director of the Year work even harder to improve the 2001 race. McGillivray, his own worst critic, puts tremendous pressure on himself to constantly improve upon issues that often go unseen by the average participant.
His vision is the result of a rich personal and professional history in sports. He has felt the euphoria of directing Triathlon World Championships, along with the challenge of producing events to meet the needs of both Sunday runners and Olympic greats, as is the case with Peoples Beach to Beacon, which combines the best of everything. He has produced, directed or consulted on more than 600 mass-participatory athletic events including the BAA Boston Marathon, the 1998 Goodwill Games, 1996 Atlanta Olympics, the 1990 ITU Triathlon World Championship at Walt Disney World and the Boston Marathon¨ Jimmy Fund Walk.
As an athlete, McGillivray is best known for his extraordinary run across the United States from Medford, Oregon to his hometown of Medford, Massachusetts in 1978 covering a total distance of 3,452 miles, benefiting the Jimmy Fund and Dana-Farber Cancer Institute. Not one to rest on his laurels, he has also completed eight Hawaii Ironman Triathlons and has run 106 marathons, including 28 consecutive Boston Marathons. He has run up the East Coast of the US and completed a 24-hour run, a 24-hour bike ride and a 24-hour swim, all for charity. In addition, each year McGillivray commemorates his birthday by running the number of miles that correspond with his age. What began with 12 miles at age 12 will be a 47-mile run on his next birthday, August 22, 2001.
His 20-year career in the sport of road racing and triathlon earned him the prestigious Lifetime Achievement Award, presented to him by Competitor Magazine in February 2000.
Boston Marathon legend Johnny Kelley who spoke at the 1998 People's Beach to Beacon finish described McGillivray as a "genius." At the other end of the age-spectrum are two pivotal supporters of McGillivray's career, his sons, Ryan and Max McGillivray, ages 6 and 10. When asked what he wanted to be when he grows up, Ryan answered, "A race director like my dad." Dave McGillivray serves as a role model for all of us who seek to be the very best in our professional and personal lives.
Additional background on McGillivray can be found on www.dmsesports.com.
# # #
NOTE: Wolfe News Wire is an online source for news and information about noteworthy companies and organizations. We invite you to share this content and/or leave a comment. Background info and past news items from a specific organization can be found by clicking the side logos. For more info, please email info@wolfenews.com. Thank you!
©2015 Wolfe Public Relations. All Rights Reserved.