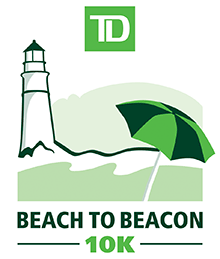 Gameface Media and TD Bank Partner to Provide Free Photos to TD Beach to Beacon 10K Participants
Using a simple, streamlined process, runners will choose from a variety of action photos from the Aug. 1 event to share across popular social media platforms
BOSTON – (July 23, 2015) – Gameface Media, the world's largest publisher of amateur athletic photos, announced a partnership with TD Bank, America's Most Convenient Bank® to provide free professionally shot race photos to TD Beach to Beacon 10K participants.
Runners of all abilities from New England and across the nation will join some of the world's top competitors in Cape Elizabeth, Maine for the 18th running of the TD Beach to Beacon 10K on Aug. 1, 2015. Gameface Media's photographers will be on hand to capture great moments and accomplishments for all participants. Those images will be easily downloadable and shareable across all major social media platforms within days of crossing the finish line.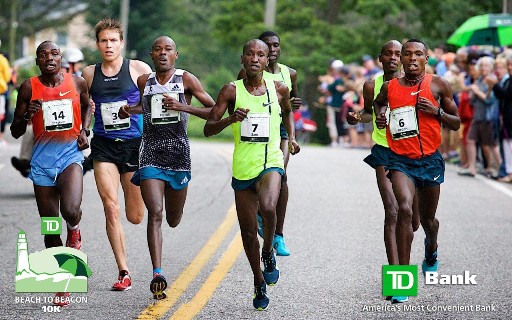 "Like our 6,500 runners, the TD Beach to Beacon 10K organizers are always striving to improve upon our past performances," said Larry Wold, President, TD Bank, Maine. "Gameface Media gives race participants something they will truly cherish: a memento of themselves running the race that they can share with friends and family. This unique, best-in-class experience demonstrates our commitment and appreciation for our race's participants."
TD Beach to Beacon participants will receive their photos for free through a simple, streamlined process. Shortly after running from Crescent Beach State Park in Cape Elizabeth to the Portland Head lighthouse, runners will receive an email notifying them that their photos are ready to download at the TD Beach to Beacon 10K Facebook page. Participants will then be able to search by bib number or name to download and share images immediately across the most popular social media platforms.
"Our branded images not only drive social buzz but create authentic connections between brands and their customers," said Gameface Media CEO David Lavallee. "TD Bank and the TD Beach to Beacon Board of Directors understand the power of highly shareable images and are extending the reach and value of their event with these dynamic photos."
"Providing free action photos to our runners is a great new feature of the TD Beach to Beacon this year, and we are grateful to TD Bank and Gameface Media for making this happen," said Race Founder and Olympic Gold Medalist Joan Benoit Samuelson. "It's going to make a great day even better for our runners, who will each get to experience an amazing photo finish."

About TD Bank, America's Most Convenient Bank®
TD Bank, America's Most Convenient Bank, is one of the 10 largest banks in the U.S., providing more than 8 million customers with a full range of retail, small business and commercial banking products and services at approximately 1,300 convenient locations throughout the Northeast, Mid-Atlantic, Metro D.C., the Carolinas and Florida. In addition, TD Bank and its subsidiaries offer customized private banking and wealth management services through TD Wealth®, and vehicle financing and dealer commercial services through TD Auto Finance. TD Bank is headquartered in Cherry Hill, N.J. To learn more, visit www.tdbank.com. Find TD Bank on Facebook at www.facebook.com/TDBank and on Twitter at www.twitter.com/TDBank_US.
TD Bank, America's Most Convenient Bank, is a member of TD Bank Group and a subsidiary of The Toronto-Dominion Bank of Toronto, Canada, a top 10 financial services company in North America. The Toronto-Dominion Bank trades on the New York and Toronto stock exchanges under the ticker symbol "TD". To learn more, visit www.td.com.
About Gameface Media


Gameface Media is the world's leading publisher of amateur athletic photos. The company provides marketers with the opportunity to deliver highly compelling and personalized content to amateur athletes around the world. The company provides branded photos of athletes participating in obstacle races, triathlons, running races, youth sports and other athletic events for free. The company's ad units routinely deliver significantly higher levels of engagement than standard ad formats. Major global companies like Nike, Reebok, TomTom, Jeep, JP Morgan Chase, Under Armour and Shutterfly have utilized Gameface's branded content to achieve a wide range of marketing objectives, including driving traffic to a specific website, generating email opt-ins for brand communications, and creating buzz for a campaign on social platforms.
# # #
Here is more information about the TD Beach to Beacon 10K
NOTE: Wolfe News Wire is an online source for news and information about noteworthy companies and organizations. We invite you to share this content and/or leave a comment. Background info and past news items from a specific organization can be found by clicking the side logos. For more info, please email info@wolfenews.com. Thank you!
©2015 Wolfe Public Relations. All Rights Reserved.