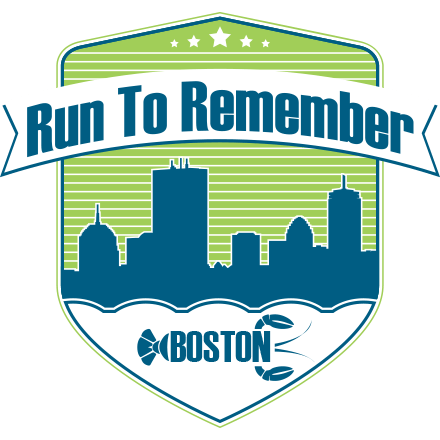 For Immediate Release
April 6, 2015

Contact:
Jason Wolfe, Wolfe PR
(520) 207-9551
E-mail: sbalfour@me.com

Steve Balfour, Race Director
(617) 543-5648

Boston's Run to Remember Introduces Mobile App to Enhance Event, Add Convenience for Runners and Spectators
Registration filling fast for May 24 road race through historic downtown Boston to honor fallen law enforcement officers
BOSTON (April 6, 2015) – Boston's Run to Remember has launched a customized, feature-rich mobile app that enables runners and spectators to access a wide range of key race information and activities from the palm of their hands.
The intuitive mobile app includes a host of features that provide important information related to the May 24 half marathon and 5-mile races through historic downtown Boston:
Event Schedule
Maps
Event Info
Runner Tracking
Boston Activities
Results
Social Sharing
Volunteer Registration
The Boston's Run to Remember app is built for Android and iOS and can be accessed from any tablet or mobile device. Runners, volunteers and spectators can download the mobile application for free from the App Store on iTunes or on Google Play.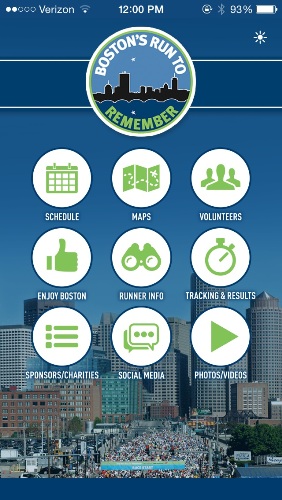 "It's official, Boston's Run to Remember has entered the digital age," Race Director Steve Balfour said. "We are confident our runners and supporters are going to enjoy this mobile app and find it quite useful."
The race app was developed by CrowdTorch, which has created similar app platforms for the Houston Marathon and other major road races, he said.
Balfour encouraged runners to download the app, but said if they haven't yet registered to run they need to get that done first as Boston's Run to Remember is filling faster than in past years. More than 8,900 runners have signed up so far. Runners can register on the race website at bostonsruntoremember.org.
Boston's Run to Remember was created as a tribute to Massachusetts law enforcement officers killed in the line of duty. Both the half marathon and 5-mile races begin at the Seaport World Trade Center in downtown Boston and take runners past famous landmarks and historic sites. This is the 11th year for the charity event that continues to grow in popularity.
Assisted by DMSE Sports, race organizers this year announced changes to the start line process, utilizing a "Pulse" starting method to avoid the bottleneck at Seaport Boulevard and Atlantic. "This has worked very well for the Feaster Five and other DMSE races," said Balfour. "And we're looking forward to it easing the issues we have had near the runners start in this area of Boston."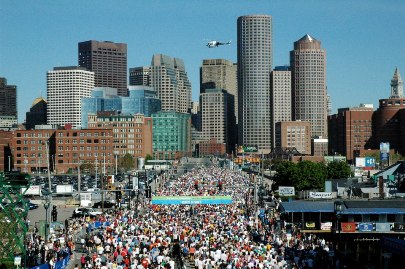 In other race news, Boston's Run to Remember has teamed up with www.mobilelockers.com to provide runners with lockable lockers for this year's race. Runners can register for a locker through the company's website.
Volunteer positions are still available along the course on race day as well as at the Expo and packet pick up over race weekend. Volunteers can review and select a desired position at http://www.bostonsruntoremember.com/boston/volunteer.html.
Race Expo booths also are still available to businesses and non-profits who want to have a presence at the race, Balfour said. Those interested can visit the race website link to the EXPO.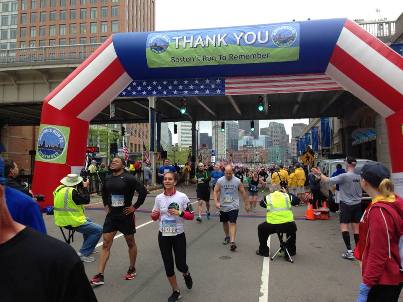 Both races feature loop courses that start at the Seaport World Trade Center and wind through historic downtown Boston, with the half marathon crossing over the scenic Charles River along Memorial Drive in Cambridge before looping back. Last year, 9,504 runners crossed the finish line in the two races.
For additional information, find the race on Facebook or visit the website at www.bostonsruntoremember.com.
Boston's Run to Remember is produced by a handful of police officers, detectives and supporters who volunteer their time to create, organize and manage the race. Proceeds benefit the community and children's programs of the Boston Police Runner's Club. For those who cannot run this year but want to take part, donations may be made to Boston's Run to Remember and sent to P.O. Box 760670, Melrose, MA 02176.
# # #
NOTE: Wolfe News Wire is an online source for news and information about noteworthy companies and organizations. We invite you to share this content and/or leave a comment. Background info and past news items from a specific organization can be found by clicking the side logos. For more info, please email info@wolfenews.com. Thank you!
©2015 Wolfe Public Relations. All Rights Reserved.