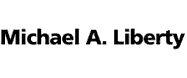 For Immediate Release
April 9, 2001

Contact:
E-mail: beryl@wolfenews.com

Beryl Wolfe
(207) 775-5115

Brief History of Biddeford Textile Company
Brief History of Biddeford Textile Company
1848 - Pepperell Manufacturing Company builds its first mill in Biddeford.
Late 1890s: Three buildings at Plant 1 on Main Street in Biddeford are built.
1966 - Pepperell merges with West Point.
Nov. 1971 - Sunbeam Corporation, now based in Delray Beach, Florida, purchased land, buildings and machinery from the former West Point Pepperell and formed Biddeford Textile Company.
Nov. 1996 - Sunbeam announces it will close the Biddeford mill and cease operations in the following months.
Dec. 1996 - UNITE representatives ask Michael A. Liberty, who had just completed job preservation rescue of Hathaway Shirt in Waterville, Maine, to form a similar investment team to help buy Biddeford Textile from Sunbeam.
May, 1997 - Liberty and other investors announce team has formed to purchase of plant, preserving 360 jobs. New team includes an ESOP (Employee stock ownership plan).
1998-2000 - Plant maintains employment, makes blankets for L.L. Bean, and others, and blanket shells for Sunbeam.
December, 2000- February 2001 - Sunbeam files for Chapter 11, Biddeford management resigns, layoffs occur, company is depleted of funds, plant ceases operations temporarily.
February, 2001 - Michael Liberty begins efforts to rescue mill, hires a team of consultants and others to help, organizes plan to pay back workers, re-opens communications with Sunbeam, negotiates inventory purchase, and negotiates new supply agreements so plant can re-open.
March, 2001 - Company files for Chapter 11 reorganization to enable bank to release funds to pay workers and put plant back on financial track. Workers are paid back wages due.
April, 2001 -Liberty announces new supply agreement with Microlife for long term contract, enabling mill to plan for future call back of workers, providing court approval. Contract negotiations with others continue.
Plant make-up
The Plant 1 facility houses warp and filling yarn processing, the dyeing and finishing operation and the conventional blanket cut and sew process. The facility is comprised of three multi-story buildings on 3.9 acres of land. The blending of the fibers to support yarn processing is performed at Plant 2, a single-story facility which has 168 modern-high-speed weaving machines in operation. Plant 2 is located on 12 acres of land in the Biddeford Industrial Park on Morin Street. In recent years, the mill has undergone a major modernization, enabling the company to reduce costs and produce a higher quality product. Chemical use has also decreased sharply over the past 20 years, which has added to increased cost savings, as well as improving the ecology.
Products: Biddeford Textile Company=s primary finished product is a dyed blanket shell. The company also makes conventional blankets at the mill, which are sold directly to retail outlets such as L.L. Bean, Sears and J.C. Penney.
# # #
NOTE: Wolfe News Wire is an online source for news and information about noteworthy companies and organizations. We invite you to share this content and/or leave a comment. Background info and past news items from a specific organization can be found by clicking the side logos. For more info, please email info@wolfenews.com. Thank you!
©2015 Wolfe Public Relations. All Rights Reserved.