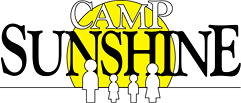 Camp Sunshine Hires New Executive Director
Gary Barron has two decades of experience in fundraising, marketing and community outreach
CASCO, Maine (July 2, 2014) – Gary A. Barron has been named Executive Director of Camp Sunshine, a retreat for children with life-threatening illnesses and their families. Barron comes from SheerBliss Ice Cream in Sunrise, Florida, where he was the founder and served as president.
"On behalf of Camp Sunshine, the Board, staff, volunteers and families, I am delighted to announce that Gary Barron has joined our team as Executive Director," said Founder and Board Chair, Anna Gould. "Gary comes with an extensive background in not-for-profits and development. We all look forward to having Gary lead Camp into an exciting future as we begin our fourth decade of serving families of children with life-threatening illnesses."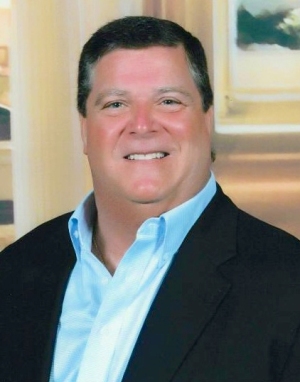 Over the past two decades, Barron has held various positions that focused greatly on fundraising, marketing and community outreach. Previously, Barron served as Deputy Treasurer of the Democratic National Committee, where he oversaw the major donor program of the national party. Additionally, Barron worked in the White House under Presidents Ford, Carter and Reagan. He also served as National Political Outreach Director for the American Israel Public Affairs Committee (AIPAC) in Washington DC, where he was responsible for coordinating bipartisan outreach activities for the organization's national membership and Board of Directors. Barron eventually assumed the role of Director of Corporate Affairs of Vitas Healthcare Corporation, during which time he concentrated largely on public affairs activities regarding issues affecting the company's corporate responsibility to the community.
Additional leadership roles have included appointments by the President of the United States to the Board of the Overseas Private Investment Corporation and the Board of the US Holocaust Memorial Council, which oversees the governance and operations of the U.S. Holocaust Memorial Museum in Washington, DC. Barron has also had various leadership positions within the Israel Bonds organization, the Anti-Defamation League, and the Scleroderma Foundation.
"I am thrilled to join in the important work of Camp Sunshine," said Barron. "It is heartwarming to see the significant impact Camp Sunshine makes on the children and their families who come here. I look forward to working with our amazing staff, incredible volunteers and the Camp Sunshine Board to build upon the great success of the past 30 years."
Nestled along the shores of beautiful Sebago Lake in Casco, Maine, Camp Sunshine (www.campsunshine.org) offers children with life-threatening illnesses and their families a place to relax together for a week and to take a break from the extraordinary demands placed on them on a daily basis.
The year-round program is free of charge and staffed almost entirely by volunteers. It is the only program in the nation whose mission is to address the impact of a life-threatening illness on every member of the immediate family.
The program includes 24-hour onsite medical and psychosocial support. While attending the various sessions, families are able to rebuild relationships together and meet other families facing similar challenges.
Camp Sunshine relies on donations from individuals, corporations and foundations. For more information about Camp Sunshine, visit www.campsunshine.org or call (207) 655-3800.
# # #
Here is more news and information about Camp Sunshine
NOTE: Wolfe News Wire is an online source for news and information about noteworthy companies and organizations. We invite you to share this content and/or leave a comment. Background info and past news items from a specific organization can be found by clicking the side logos. For more info, please email info@wolfenews.com. Thank you!
©2015 Wolfe Public Relations. All Rights Reserved.