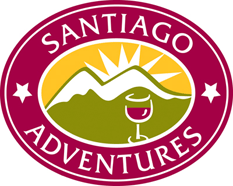 Chile 'Ski and Wine' Tour Offered by Santiago Adventures
Scenic tour includes visits to Chile's top ski resorts and wineries, the world's driest desert, and stunning Andes mountain sights
SANTIAGO, Chile (June 25, 2009) – With Chile's ski season underway, Santiago Adventures is offering a new 10-day tour that combines powder skiing high in famous Andes mountain resorts with a visit to historic San Pedro, the world's driest desert and other natural wonders – all while sampling some of the finest wines found anywhere.
The Skiing, Wine & San Pedro Tour includes visits to the best of
Chilean wine country in the Maipo and Aconcagua valleys
, as well as a day of adventure skiing in the shadow of 22,800-foot Aconcagua Mountain at South America's only snowcat operation, Ski Arpa (
www.skiarpa.com
).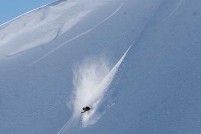 The tour will be offered from late June through September and includes meals, lodging, ski passes, wine tastings and lunches, transfers and ground transportation with an English-speaking driver.
For more information or to reserve, visit
www.santiagoadventures.com
or call 802-904-6798 from the U.S.
The cost of the 10-day tour, which includes stays at the Ritz Carlton in Santiago and the Termas Jahuel in Aconcagua, ranges from $3,554 to $4,592 per person, depending on the hotel chosen in the third location of San Pedro.
The tour is designed to appeal to ski enthusiasts, wine lovers, nature lovers and adventure seekers alike, said Brian Pearson, owner of Santiago Adventures.

"We've created an unforgettable 10-day journey offering something for everybody," he said. "Participants can ski at Chile's most recognized resorts and snowcat to a 3,000-foot vertical drop, sample some of the finest wines anywhere, visit the driest desert in the world, marvel at the highest mountain outside of Asia, see ancient ruins, and view flora and fauna at 13,000 feet. It adds up to an incredible experience for all the senses."
The tour, which begins in Santiago with a tour of South America's most modern city, includes a variety of elements:
Skiing
Participants will ski at Valle Nevado, a world-class, European-style resort for skiers of all abilities, and Portillo, South America's oldest and most famous resort. Participants also will experience a full-day of unparalleled "cat skiing" at Ski Arpa, adventure skiing in the shadow of Aconcagua. The two valleys of Ski Arpa – Valle el Arpa and Valle la Honda – are unlike anywhere in the world. At the summit, it is a 3,000-foot vertical descent in virgin powder guided by experts.
Wine
The wine portion includes a visit to the world famous Maipo Valley for a lunch, tour and tasting at the highest winery in the region. The winery produces a high-end wine from a beautiful one-acre garden vineyard. Also, in the Aconcagua Valley, home to Chile's smallest wine valley, tour members will sample the Cabernet Sauvignons and Syrahs that the region is known for. The Aconcagua Valley is also known for its stunning views of Aconcagua Mountain. At 22,800 feet, it is the highest peak in the world outside the Himalayas.
Natural beauty and San Pedro
The tour caps off with a visit to the Chilean town of San Pedro de Atacama, a quaint adobe town on the northern edge of the Atacama Desert. An important center of commerce for the Incas, and later, Spanish conquistadors, it now hosts visitors from around the world attracted to its archaeological and natural wonders.
The Atacama Desert, regarded as the driest desert in the world, is filled with geological and mineralogical wonders and "other-worldly" landscapes formed from salt basins, sand and lava. The sunset turns these mountains into a lunar landscape. The Antiplano region that borders Bolivia and Argentina can also be visited. The arid climate ensures travelers that they can hike, ride horseback, picnic and mountain bike in these regions year round. Adventure seekers can also visit geysers, ancient villages, Incan ruins, and the variety of flora and fauna at elevations above 13,000 feet, including llamas, guanacos, vicunas and condors.
For additional information, call 802-904-6798 from the U.S. or visit
www.santiagoadventures.com
.
# # #
NOTE: Wolfe News Wire is an online source for news and information about noteworthy companies and organizations. We invite you to share this content and/or leave a comment. Background info and past news items from a specific organization can be found by clicking the side logos. For more info, please email info@wolfenews.com. Thank you!
©2015 Wolfe Public Relations. All Rights Reserved.