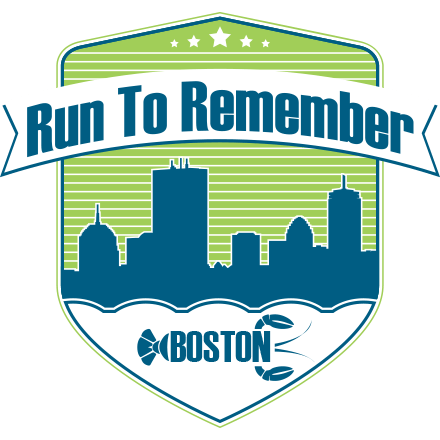 For Immediate Release
March 5, 2018

Contact:
Beryl Wolfe, Wolfe PR
(520) 399-5770
E-mail: beryl@wolfenews.com

Steve Balfour, Race Director, Run to Remember Boston
(617) 543-5648
E-mail: sbalfour@me.com

Discounted Registration thru March 10 for Run To Remember Boston on Memorial Day Weekend
1st Responder Challenge returns for popular May 27 road race that winds through historic downtown Boston
BOSTON (March 5, 2018) – Early Bird discounted registration for Run To Remember Boston, the only half marathon to run through the historic heart of the city, will extend through March 10, organizers announced today. Runners and virtual participants may register at a discount for the May 27 event at www.BostonsRunToRemember.org.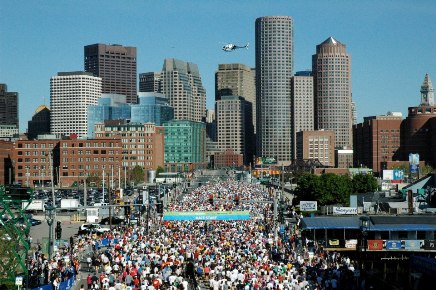 "In addition to saving money, registering now shows your commitment to our 1st responders who support our communities every day," said Race Director Steve Balfour said. The cost to enter the 5-mile is $50 and the half marathon is $100. No discount code is needed if registering before midnight on March 10.
This is the 14th year for the annual charity event, created as a tribute to all first responders who have made the ultimate sacrifice and lost their lives in the line of duty. This year Run To Remember Boston will feature a 5-year tribute to the Boston Marathon responders who ran toward danger, not away, at the 2013 bombing and its aftermath – with a special tribute to MIT officer Sean Collier who was killed in the line of duty.
Run To Remember Boston is a world class race, produced by a handful of police officers and their supporters who volunteer their time to create, organize and manage the event. Proceeds benefit the community and children's programs of the first responder community.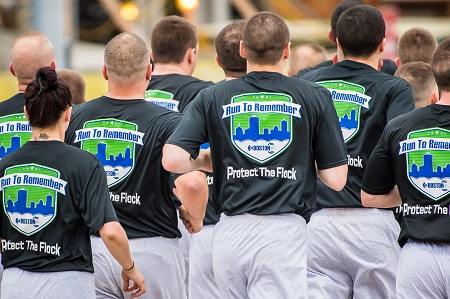 The 1st Responder Challenge will also return. Now in its third year, it consists of teams with a minimum of five runners from any first responder department, competing in the half marathon for a chance to win bragging rights and split a cash prize of $10,000 among the top three winners for the charity of their choice.
"The invitation is open to any first responders, including firefighters, police, paramedics and EMTs, from New England and across the globe who want to take part," Balfour said. "Last year the 1st Responder Challenge's top three teams included the Nashua (N.H.) Police Department, Los Angeles Police Department, and the New York Police Department."
Run To Remember Boston's half marathon and 5-mile races both start at 7 a.m. at the Seaport World Trade Center in downtown Boston on Sunday, May 27.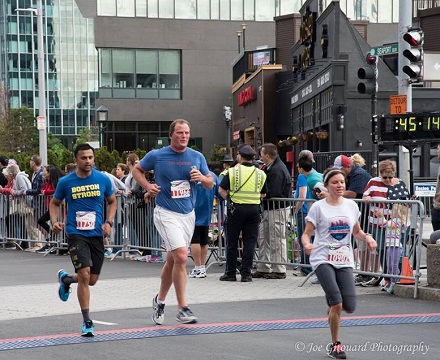 From the Seaport World Trade Center, the scenic loop courses wind through historic downtown Boston, with the half marathon crossing over the Charles River and then riverside along Memorial Drive in Cambridge before looping back.
Last year, the race had more than 9,000 registered runners. Don't delay, register now to save, Balfour added.
Major sponsors include the City of Boston Credit Union, New Balance, Star Market, Shaw's and CBS Radio Mix 104.1.
For more info on the 1st Responder Challenge, please contact Brigit at BostonRuntoRemember@gmail.com.
Find the race on Facebook and Twitter and visit www.bostonsruntoremember.com. For those who cannot run this year but want to take part, donations may be made to: Run to Remember Boston, P.O. Box 760670, Melrose, MA 02176.
# # #
NOTE: Wolfe News Wire is an online source for news and information about noteworthy companies and organizations. We invite you to share this content and/or leave a comment. Background info and past news items from a specific organization can be found by clicking the side logos. For more info, please email info@wolfenews.com. Thank you!
©2015 Wolfe Public Relations. All Rights Reserved.