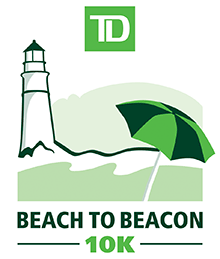 'Let's Go!' Chosen as Beneficiary of 2017 TD Beach to Beacon 10K Road Race
The nationally recognized childhood obesity prevention program of The Barbara Bush Children's Hospital at Maine Medical Center promotes physical activity and healthy eating
CAPE ELIZABETH, Maine (January 23, 2017) – The TD Charitable Foundation, the charitable giving arm of TD Bank, America's Most Convenient Bank®, announced today that Let's Go!, a nationally recognized childhood obesity prevention program based in Portland, has been chosen as beneficiary of this year's TD Beach to Beacon 10K Road Race in Cape Elizabeth on Aug. 5.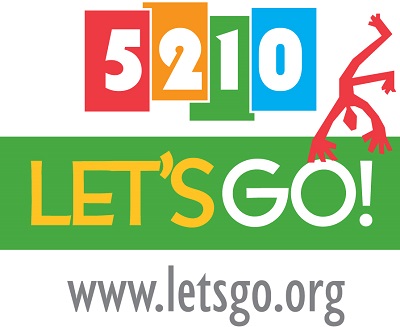 A program of The Barbara Bush Children's Hospital at Maine Medical Center, Let's Go! is focused on increasing physical activity and healthy eating for children from birth to age 18.
Let's Go! collaborates with schools, child care and out-of-school programs, healthcare practices and community organizations in Maine and New Hampshire to reach children and their families wherever they live, learn, work, and play. Let's Go! reaches more than 220,000 children, using the 5-2-1-0 healthy habits message – five or more fruits and vegetables, two hours or less of screen time, one hour or more of physical activity, and zero sugary drinks.
For more information, visit www.letsgo.org and find Let's Go! on Facebook.
"Let's Go!, a program of The Barbara Bush Children's Hospital, is an ideal partner as a beneficiary for the 2017 TD Beach to Beacon race and the TD Charitable Foundation couldn't be more pleased," said Larry Wold, president of TD Bank in Maine. "With its focus on physical activity and healthy eating, Let's Go! is transforming young lives in Maine and across our region. We applaud their success in getting children up and moving and thinking about what they eat. Let's Go! is a great choice for the special 20th running of the TD Beach to Beacon."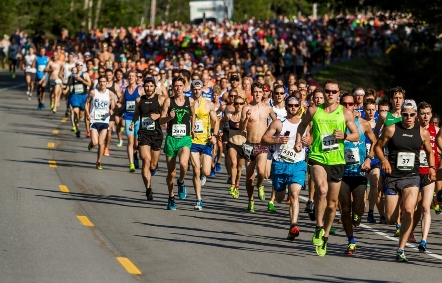 The TD Charitable Foundation, the charitable giving arm of TD Bank (www.TDBank.com), will provide a $30,000 donation to Let's Go!. The TD Charitable Foundation has now donated $600,000 to Maine charities over the 20-year history of the TD Beach to Beacon.
Let's Go! will further benefit from fundraising activities, including the race's charity bib program, as well as increased awareness through its association with one of Maine's premiere sporting events. Previous beneficiaries so far have raised an additional $1.5 million or more in total beyond the TD Charitable Foundation donation.
"Partnering with the TD Beach to Beacon 10K feels like a natural extension of our work and the timing couldn't be better given our renewed focus on physical activity this year," said Tory Rogers, M.D., Medical Director of Let's Go! "This event will help us increase awareness about the importance of physical activity and the athletes, volunteers and organizers are great role models. TD Bank is one of our Founding Partners and we're honored that 10 years later they continue to support our mission. It's all very exciting."
Dr. Rogers said TD Beach to Beacon funding will help Let's Go! establish new partnerships to serve additional communities, create resources for new audiences such as pregnant women, and advance evaluation methods.
In 2016, Let's Go! reported that fruit and vegetable consumption is higher among students at Let's Go! schools and that sugary drinks and screen time is down at most Let's Go! sites. Moreover, recent Maine state data suggests a general upward trend in three of the four 5-2-1-0 behaviors: fruit and veggie consumption and screen time habits are moving in the right direction and students are consuming fewer sugary drinks.
Physical fitness for children has been a focus of the TD Beach to Beacon since its inception. The Kids Fun Run remains a popular element of race weekend, and last year race organizers added a competitive High School Mile event, showcasing many of Maine's top young runners.
The TD Beach to Beacon is considered a jewel among American road races, drawing runners from throughout the region and the world to picturesque Cape Elizabeth. This year marks the special 20th running of the race, which begins near the Crescent Beach entrance on Route 77, winds along tree-lined streets and past breathtaking ocean vistas, and ends in Fort Williams Park at the historic Portland Head Light, the most photographed lighthouse in the world.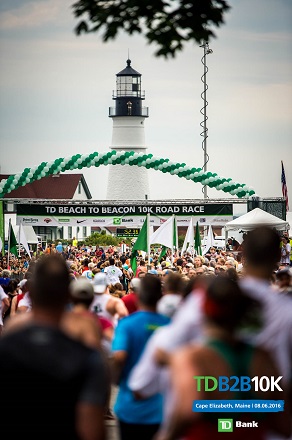 The race was founded by Olympic gold medalist, Maine native and worldwide running icon Joan Benoit Samuelson, who won the first Olympic women's marathon in 1984 and grew up in Cape Elizabeth training on many of the same roads.
In 2016, 6,336 runners from 15 countries, 43 states and more than 265 Maine cities and towns finished the winding, rolling, often breathtaking 6.2-mile coastal course. Thousands of spectators cheered runners along the route and at the finish, and more than 800 volunteers helped ensure a smooth operation. The race debuted in 1998 with 2,408 runners crossing the finish line.
More than $90,000 in prize money is awarded to the top finishers and place winners in the various categories for men and women.
The TD Beach to Beacon 10K is directed by Dave McGillivray of DMSE Sports (www.dmsesports.com), who also directs the B.A.A Boston Marathon and is regarded as one of the best in the business.
For additional information about the race, visit www.beach2beacon.org, and find the TD Beach to Beacon on Facebook, Twitter and Instagram.
About The Barbara Bush Children's Hospital
The Barbara Bush Children's Hospital (BBCH) at Maine Medical Center is committed to enhancing the lives of children through excellence in patient care, research, and education. With more than 98,000 annual patient visits, the hospital offers services in cancer treatment, cardiology, neonatal care, and numerous other pediatric specialties. Maine's only certified children's hospital is designed with children in mind with state-of-the-art hospital equipment, specialty programs and spacious play areas. U.S. News & World Report has ranked BBCH among the top hospitals in the country for Pediatric Diabetes & Endocrinology care in the new 2015-16 Best Children's Hospitals rankings. From well-child visits to specialized medical and surgical treatment of complex, life-threatening illnesses and injuries, BBCH offers comprehensive inpatient and outpatient, family-centered care from an exceptional team of doctors, nurses and other medical professionals. For more information, visit www.bbch.org.
About the TD Charitable Foundation
The TD Charitable Foundation is the charitable giving arm of TD Bank, America's Most Convenient Bank®, one of the 10 largest commercial banking organizations in the United States. The Foundation's mission is to support individuals, families and businesses in the communities that TD Bank serves. The Foundation has made more than $167.3 million in charitable donations since its inception in 2002, primarily in the areas of affordable housing, financial literacy and education, and the environment. More information on the TD Charitable Foundation, including an online grant application, is available at www.TDBank.com.

About TD Bank, America's Most Convenient Bank®
TD Bank, America's Most Convenient Bank, is one of the 10 largest banks in the U.S., providing more than 8 million customers with a full range of retail, small business and commercial banking products and services at approximately 1,300 convenient locations throughout the Northeast, Mid-Atlantic, Metro D.C., the Carolinas and Florida. In addition, TD Bank and its subsidiaries offer customized private banking and wealth management services through TD Wealth®, and vehicle financing and dealer commercial services through TD Auto Finance. TD Bank is headquartered in Cherry Hill, N.J. To learn more, visit www.tdbank.com. Find TD Bank on Facebook at www.facebook.com/TDBank and on Twitter at www.twitter.com/TDBank_US.
TD Bank, America's Most Convenient Bank, is a member of TD Bank Group and a subsidiary of The Toronto-Dominion Bank of Toronto, Canada, a top 10 financial services company in North America. The Toronto-Dominion Bank trades on the New York and Toronto stock exchanges under the ticker symbol "TD". To learn more, visit www.td.com.
# # #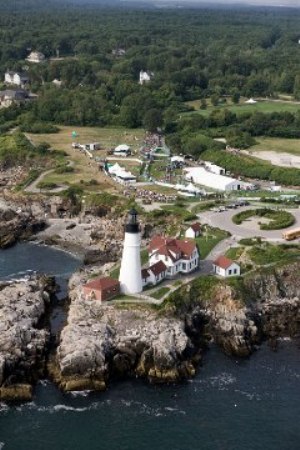 Here is more information about the TD Beach to Beacon 10K
NOTE: Wolfe News Wire is an online source for news and information about noteworthy companies and organizations. We invite you to share this content and/or leave a comment. Background info and past news items from a specific organization can be found by clicking the side logos. For more info, please email info@wolfenews.com. Thank you!
©2015 Wolfe Public Relations. All Rights Reserved.