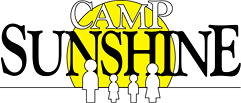 MEDIA ADVISORY: Camp Sunshine Visit by Gov. Paul LePage and First Lady Ann LePage TOMORROW a.m. (Tuesday) in Casco
Governor to meet with staff, volunteers, families and Maine Army National Guard soldiers making improvements to lakeside campus this week
** MEDIA ADVISORY – PHOTO OP **
WHAT:
Tour by Gov. LePage to meet Camp Sunshine volunteers, staff, families and soldiers with 133rd Engineer Battalion who are on-site making improvements.
WHEN:
Tuesday (June 26) – 9 to 10 a.m.
WHERE:
Camp Sunshine, 35 Acadia Road, Casco, Maine
WEBSITE:
www.campsunshine.org
WHO:
Gov. LePage, First Lady Ann LePage and Michael Cianchette, Deputy Legal Counsel for the Governor with members of Maine Army National Guard's 133rd Engineer Battalion.
MORE INFO:
Click
here
to find more info and background about work of the 133rd at Camp Sunshine, a one-of-a-kind national retreat in Maine for children with life-threatening illnesses and their families.
BACKGROUND
Camp Sunshine (
www.campsunshine.org
) offers children with life threatening illnesses and their families a place to relax together for a week and to take a break from the extraordinary demands placed on them on a daily basis. The year-round program is free of charge and staffed almost entirely by volunteers. It is the only program in the nation whose mission is to address the impact of a life-threatening illness on every member of the immediate family.
Media Contact:
Matt Hoidal, Executive Director, Camp Sunshine (207) 655-3800
# # #
Here is more information about
Camp Sunshine
NOTE: Wolfe News Wire is an online source for news and information about noteworthy companies and organizations. We invite you to share this content and/or leave a comment. Background info and past news items from a specific organization can be found by clicking the side logos. For more info, please email info@wolfenews.com. Thank you!
©2015 Wolfe Public Relations. All Rights Reserved.