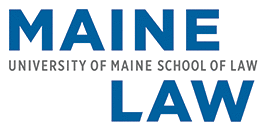 Maine Law Launches Certificate Program for Non-Lawyers Aimed at Helping Maine's Business and Industry Navigate Messy Regulatory Compliance
Innovative weekend program geared for business professionals managing compliance in such areas as finance, health care, environment and energy
PORTLAND, Maine (September 25, 2017) – A new certificate program in regulatory compliance launched by the University of Maine School of Law this fall will help non-lawyer professionals at businesses, nonprofits and government agencies across Maine navigate the regulatory minefield.
Maine Law's innovative program – created in response to a growing need in Maine's business community – is the first of its kind in the state and one of the few such programs in the nation offered by a law school to non-lawyers.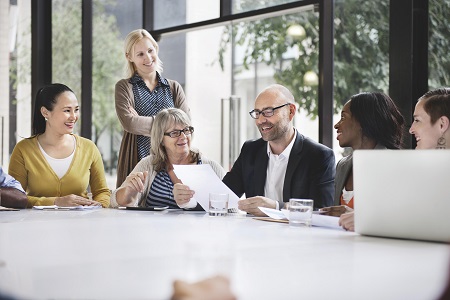 "Regulatory requirements continue to proliferate in volume and complexity and no organization in the state is immune," said Andrew Kaufman, an experienced lawyer and Professor of Practice at Maine Law who is directing the program and will teach the introductory course on regulatory compliance on Oct. 13-14.
"This new program provides Maine business and industry, both large and small, with a convenient and thorough way to learn about the regulatory pitfalls and develop effective compliance programs that protect their organizations. Because the courses will be presented locally, organizations will no longer need to send managers out of state or bring in private consultants for compliance training."
The initial slate of weekend courses for the 2017-18 year is designed for limited enrollment to enhance a small and collaborative learning environment. For more information or to apply, visit the program's website at www.mainelawcommunity.org/reg-cert. Maine Law plans to expand the program in the future by increasing class size and offering online courses to accommodate professionals in more remote areas of the state and around the country.
The certificate program consists of six intensive two-day weekend courses (1 p.m. to 5 p.m. on Fridays and 9 a.m. to 5 p.m. on Saturdays), with three courses offered in the fall (Oct., Nov. Dec.) and three more in the spring (Feb., March, April). All courses will be held at the University of Maine School of Law, located at 246 Deering Avenue in Portland. Certification requires completion of five of the six courses. The cost is $1,000 per course.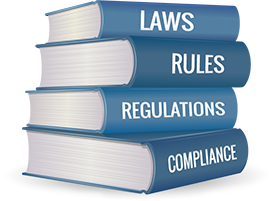 The courses will be led by an experienced slate of instructors drawn from the faculties of Maine Law, the University of Southern Maine and from private practice. In addition to Kaufman, the instructors include Jeff Thaler, Ross Hickey, Dmitry Bam, Peter Guffin and Dana Kerr.
The instructors are taking an interactive approach, combining lectures with case studies examining legal and ethical issues and simulations to encourage attendees to interact and learn from one another and the situations they face.
Topics covered include compliance and regulatory issues related to health care and research, privacy and cyber security, employment and human resources, enterprise risk management and insurance, and administrative law. Specific course descriptions are set forth below.
Attendees will be taught to think proactively and preventively about compliance, Kaufman said.
Those who complete the certificate program will learn:
The foundations, principles, and language of regulatory compliance
The structure and operation of an effective compliance program
The role of compliance programs and principles in overall enterprise risk management
How to align a compliance program with the overall vision, mission, and goals of an organization – an alignment that is essential to the success of any compliance program.
"Noncompliance can threaten the success and the very survival of an organization and put its personnel at risk for civil and even criminal sanctions," Kaufman added. "So we felt it was important to offer this program to help organizations develop compliance programs that allow them to navigate the regulatory minefield and actually enhance their prospects for success."
The program will benefit a wide range of attendees, including executives and managers overseeing compliance and risk management functions, entrepreneurs and small business owners – anyone responsible for monitoring and complying with new laws and regulations applicable to their organizations.
The certificate program is made possible through a partnership with the University of Southern Maine's Office of Research Integrity & Outreach and the Center for Technology Enhanced Learning and corporate sponsors UNUM and WEX.
Below are the course descriptions:
Regulatory Compliance: An Introduction and Overview
Instructor: Andrew Kaufman
October 13-14, 2017
This course explores the essential principles of regulatory compliance, including its overlap with enterprise risk management and corporate culture. Participants learn the language of compliance, how to anticipate and address regulatory issues, the motivations and agendas of regulatory actors, and the structure of a successful compliance program.
Administrative Law and Regulation: A Foundation for Compliance
Instructor: Jeff Thaler
November 3-4, 2017
Participants consider the breadth and depth of the modern regulatory environment, developing the ability to identify statutes, regulations, and best practices that are essential to an effective compliance program. Among other topics, the curriculum includes case studies examining both legal and ethical issues.
Regulatory Compliance in Health Care and Research
Instructor: Ross Hickey
December 1-2, 2017
If organizations connected to the life sciences disregard relevant regulations in health care and research, they risk fines, civil litigation, and even criminal charges. This course investigates human and animal subject research, including clinical trials, HIPAA and other patient privacy rights, public health (including quarantines and vaccinations), health care system regulations such as MaineCare and Medicare, and Maine licensing rules for health care providers and residential facilities.
Employment and Human Resources
Instructor: Dmitry Bam
February 2-3, 2018
This course covers various employment statutes and regulations relevant not only to HR and compliance professionals, but to any employer and employee seeking a basic understanding of the increasingly complex legal framework governing the workplace. Topics will include the formation and termination of the employment relationship, discrimination in the workplace, the ADA and its accommodation requirements, sexual harassment, FMLA, FLSA, and other key statutes and regulations, as well as important judicial decisions that interpret them.
Information Governance: Privacy and Cyber Security
Instructor: Peter Guffin
March 2-3, 2018
The myriad state and federal regulatory regimes governing information privacy, cyber security and data breach notification raise serious compliance challenges for virtually all enterprises today. This course examines the principal regulatory, litigation, and reputational risks within these realms and offers guidance for navigating complex related compliance and ethical issues, including risk assessment tools to operationalize the compliance program.
Regulatory Compliance in Risk Management and Insurance
Instructor: Dana Kerr
April 6-7, 2018
Drawing together themes introduced in the other courses, this course will address the broader scope of the enterprise risk management (ERM) process. Specific attention will be given to the distinct roles that insurance and regulatory compliance have in ERM. The regulation of insurance markets will be explored along with the influence of regulatory compliance on the operations of insurance organizations and other financial institutions.
# # #
NOTE: Wolfe News Wire is an online source for news and information about noteworthy companies and organizations. We invite you to share this content and/or leave a comment. Background info and past news items from a specific organization can be found by clicking the side logos. For more info, please email info@wolfenews.com. Thank you!
©2015 Wolfe Public Relations. All Rights Reserved.