Mile Marker Investments Continues to Restore and Redevelop Miami Beach Luxury Homes
Latest project is 1940's built, 5,300-square-foot golf course home near 13th tee of prestigious La Gorce Country Club
MIAMI BEACH, Fl. (November 2, 2015) – Mile Marker Investments, a real estate investment group led by real estate developers Todd and Howard Goldenfarb, has begun work to renovate the 1940's era golf course home at 5334 La Gorce Drive in Miami Beach.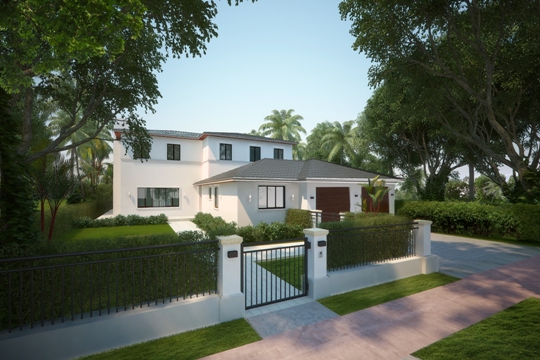 Located near the 13th tee of Miami Beach's prestigious La Gorce Country Club, the two-story home is being re-designed by Robert Gallagher of Gallagher/AP. When completed this winter, the property will have +/-5,300 square feet of living space with five bedrooms and 5.5 baths.
The home, which sits on an approximate 11,000-square-foot lot, features a golf course view pool with spa, two-car garage, Italian custom kitchen, and a range of modern technologies, details and amenities.
Mile Marker purchased the home for $2.3 million in March. It will go on the market in the winter with an asking price yet to be determined.

Built in 1940, the home will be redesigned to showcase its large floor plan and transitional architecture. The colors will be a mixture of white, grey and natural wood.
A fitting landscape and hardscape design by Coral Gables-based Bell Landscape Architecture will perfectly complement the design of the home while also maximizing functionality.
"We are very excited to redevelop this stunning La Gorce Drive home," Todd Goldenfarb said.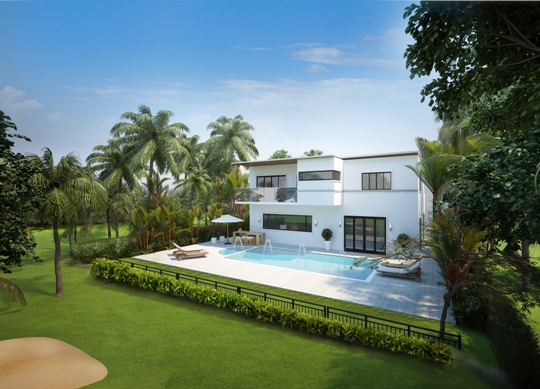 "Our goal is to create a well laid out home that takes advantage of its beautiful golf course views and ultra functional floor plan, while providing the end buyer a state-of-the-art residence with first-class amenities. We have a long history of bringing properties back to life and we feel this home is one of a kind. Our attention to detail has always attracted discerning buyers for our properties."
Modern amenities to be featured in the restored home include: an Italian kitchen designed by Miami-based Intirium that will include Miele and Wolfe appliances, custom Italian closets, polished limestone floors, a two-car garage and more.
Mile Marker Investments is an affiliate of Maine-based The RAM Companies. The company has long been recognized for its preservation of historic property. The group is currently focusing on the development of luxury residential property and will begin redevelopment of another Miami Beach 1940's era golf course home in early 2016.
# # #
NOTE: Wolfe News Wire is an online source for news and information about noteworthy companies and organizations. We invite you to share this content and/or leave a comment. Background info and past news items from a specific organization can be found by clicking the side logos. For more info, please email info@wolfenews.com. Thank you!
©2015 Wolfe Public Relations. All Rights Reserved.