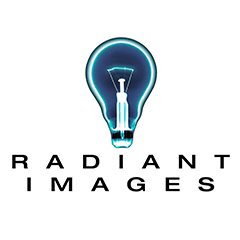 Radiant Images and Uncorporeal Partner to Bring Industry-Leading VR/AR Solutions + Studio Services to Hollywood
First-of-its-kind deal provides comprehensive software and support package to help content creators bring the real world into the virtual world
LOS ANGELES (May 9, 2017) – Uncorporeal Systems, a leader in virtual and augmented reality software, and Radiant Images, a digital cinema innovator and rental house, today announced a partnership to provide a comprehensive software and support package to help content creators create immersive VR and AR experiences.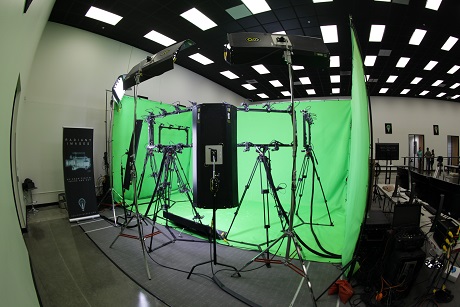 In the first deal of its kind, Radiant Images will provide studio services and production support paired with Uncorporeal's cloud software. The partnership will initially focus on deploying Uncorporeal's TruVu volumetric capture software – the highest-quality and most flexible solution in the industry – to meet soaring demand from the entertainment industry and leading businesses.
"With more and more clients asking us how to incorporate the highest level of immersion and realism into their VR productions, it's clear that the future of VR is volumetric," said Michael Mansouri, Co-founder of Radiant Images. "After carefully evaluating all of the companies in the field, we determined that Uncorporeal's TruVu software is the only solution that can meet our clients' needs in terms of quality, portability and flexibility. Uncorporeal is an ideal partner to continue pushing the technological boundaries of filmmaking, and we're already seeing strong interest from production studios as well as the medical and gaming industries."

Today's virtual and augmented reality software typically requires massive computing power and an IT team on site. Rendering software must integrate visuals from dozens of cameras, a complex process that often creates a virtual world that looks uncanny and unnatural. Built on breakthrough computer vision technology and powerful algorithms, Uncorporeal's cloud solutions create VR and AR experiences that feel just like the real world. Uncorporeal's TruVu volumetric capture software can be used with any camera rig, offers unparalleled flexibility across multiple filming locations, and is the only solution on the market with direct game engine integration to easily modify and redeploy content.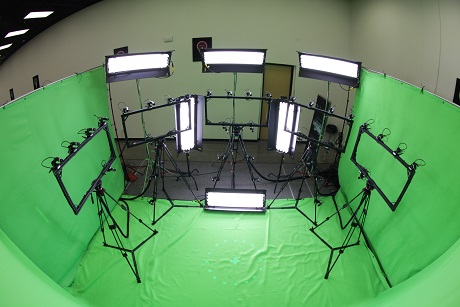 "Radiant Images has played a pivotal role in accelerating some of the most exciting advances in entertainment technology, including inventing new cameras for smash hits like the Transformers and the Fast and the Furious series," said Kul Wadhwa, Uncorporeal CEO. "Their award-winning team is an invaluable asset to provide studio services that help content creators get up and running with Uncorporeal's technology fast. Together, we're providing a valuable package to spark a new era of VR and AR experiences in Hollywood and beyond."
Radiant's VR and AR team is available to help content creators harness the power of Uncorporeal's technology with support on everything from setup and operation to selecting the best cameras and blocking scenes. Learn more about deploying Uncorporeal's 3D reality capture technology by contacting letsgo@uncorporeal.com, calling Radiant Images at 323.737.1314 or visiting the Radiant Images VR wing at 2702 Media Center Drive in Los Angeles.
About Uncorporeal Systems
Uncorporeal Systems is a leader in virtual and augmented reality software that brings the real world into the virtual world. Uncorporeal's suite of 3D reality capture solutions provides the easiest and most flexible way to capture anything, anywhere. Working with partners across entertainment, retail, hospitality and more, Uncorporeal is unlocking the power of VR to deepen customer relationships and accelerate business. For more, visit www.uncorporeal.com.
About Radiant Images
Radiant Images is an award-winning digital cinema innovator and rental house providing creative solutions in 2D, 3D, virtual and augmented reality, leading-edge cameras and equipment, and unrivaled client support, to the motion picture industry worldwide. Radiant's VR division is recognized as an industry leader in testing and developing VR and AR technology, helping filmmakers and camera operators capture content in a compelling way. The company utilizes an in-house engineering team and rapid prototype capabilities to provide filmmakers with the latest virtual reality tools and creative solutions. For more information about Radiant Images, visit www.radiantimages.com. Find Radiant Images on Facebook, Instagram and Twitter.
# # #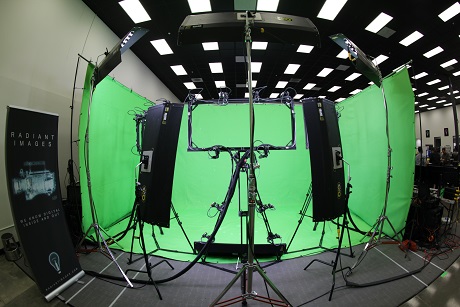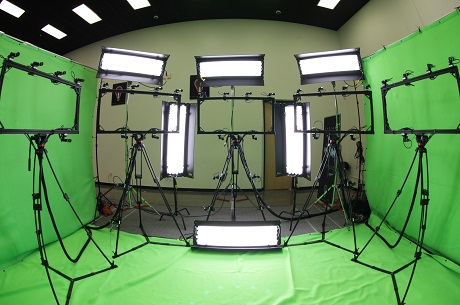 NOTE: Wolfe News Wire is an online source for news and information about noteworthy companies and organizations. We invite you to share this content and/or leave a comment. Background info and past news items from a specific organization can be found by clicking the side logos. For more info, please email info@wolfenews.com. Thank you!
©2015 Wolfe Public Relations. All Rights Reserved.