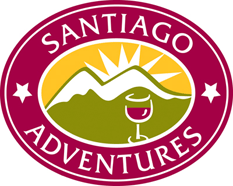 Restored 200-year-old Hacienda Opens as Boutique Hotel in Chile's Colchagua Valley Wine Country
Residencia Historica partners with U.S.-owned tour company Santiago Adventures to offer wine tours in Chile
MARCHIHUE, Chile (January 3, 2009) – Residencia Historica, a boutique, hacienda-style hotel with 22 rooms offering tours to nearby vineyards, beaches and other adventures, has opened in Chile's famed Colchagua Valley after a major, four-year historic renovation project.
European owners Silvio Castelli and Vivien Jones, who is the Chilean honorary consul in Turin, Italy, spent four years renovating the abandoned hacienda, preserving its Chilean style while adding a European flair.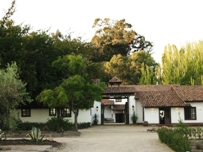 Since opening its doors, Residencia Historica (
www.residenciahistorica.com
) has already been rated in the top 10 boutique hotels in Chile by the country's largest national newspaper, El Mercurio.
Two hours from the Santiago airport and 45 minutes from the Pacific coast, Residencia Historica is located in the Colchagua Valley, Chile's most well-known wine valley and home of the Chilean cowboy "huaso" culture. The hotel can arrange transfers from the Santiago International Airport or visitors can rent a car and explore the Chilean countryside on their way to the hotel.
The Colchagua Valley is also home to Wine Spectator Magazine's No. 1 wine of 2008 – the Clos Apalta of the Casa Lapostolle winery, just 20 miles from the hotel. The Clos Apalta – a Bordeaux style blend relying mostly on Chile's emblematic Carmenere grape, ranked first among their ratings of the world's top 100 wines. The hotel offers programs that include visits to Clos Apalta. The valley was also rated the world's top wine valley in 2005 by Wine Advocate.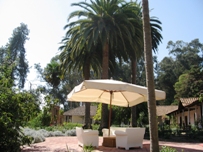 In addition to being in Chile's famed wine country, the hotel is in an ideal location to explore the Pacific coast of Chile, just 45 minutes away. Largely undeveloped, the rocky coastline is dotted with small towns with secluded beaches where the locals serve up in heaping doses their delicious seafood and local hospitality. For the more adventuresome, Pichilemu is a world renowned surfing destination.
"Our dream was to renovate this historic hacienda into a beautiful inn – to bring its original glory back but also to share the beauty of Chile with the world," said Silvio Castelli. "This is a great place to come to see the real Chile – not only the wine country but also the beautiful beaches of the Pacific coast and the history of the Huaso culture as well. It's all here."
In addition, the hotel has partnered with Santiago Adventures –
Chile's top wine travel company
– to develop special programs such as wine tastings and visits to the vineyards in the area, adventure tours such as trekking and biking, discovering the Chilean Huaso with rodeos and horseback riding, trips to Pichilemu Beach and other local towns; watching the stars in the southern hemisphere and visits to museums of Colchagua and El Huique.
Santiago Adventures (
www.santiagoadventures.com
) is owned and operated by Brian Pearson and his wife Sira Berte, U.S. citizens who currently live in Santiago, Chile.
For guests more inclined to relax, the hotel has an outdoor pool, spa services such as massages and facial treatments and is surrounded by beautiful and peaceful gardens. The inn also offers wireless internet and its gourmet restaurant, La Buca de Bacco, serves three meals a day, featuring Italian cuisine using local ingredients.
Chile's tourist season runs from October – their spring – to April – their fall and the time of the grape harvest, however, the Mediterranean climate of Chile's central region makes any time of year is good for visiting the Colchagua Valley.
Rates range from US$185 per night for a double, and include breakfast. The spacious rooms feature king size beds with luxurious bathrooms.
Residencia HistĂłrica de Marchihue also offers meeting rooms and outside patios for executive retreats, weddings, cocktail receptions, birthday parties, family reunions and of course, the traditional Chilean barbeque.
For additional information, to book a room, event or visit to Chilean wine country, call 802-904-6798 from the U.S. or visit online at
www.residenciahistorica.com
. To learn more about tours, visit Santiago Adventures online at
www.santiagoadventures.com
.
# # #
NOTE: Wolfe News Wire is an online source for news and information about noteworthy companies and organizations. We invite you to share this content and/or leave a comment. Background info and past news items from a specific organization can be found by clicking the side logos. For more info, please email info@wolfenews.com. Thank you!
©2015 Wolfe Public Relations. All Rights Reserved.