For Immediate Release
February 16, 2016

Contact:
Scott C Nichols, CTLGroup-Qatar
+011-706-533-5015
E-mail: snichols@ctlgroup.com

Scott C Nichols Brings Wealth of Construction Materials Experience and Project Success to New Post at CTLGroup-Qatar
Tucson, Ariz., native will serve leading worldwide firm as Laboratory Technical Manager and Business Development for the Middle East and North Africa
CHICAGO (February 16, 2016) – Scott C Nichols, a noted project specialist in the construction materials industry, has joined CTLGroup-Qatar as Laboratory Technical Manager for the firm's operations in Doha, State of Qatar. He also will focus on Business Development efforts throughout the Middle East and North Africa.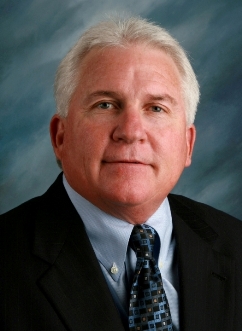 Nichols is a Tucson, Ariz., native with more than 35 years of experience in laboratory management and construction material testing services. He has an extensive background in the production and testing of construction materials for local and international clients.
CTLGroup-Qatar is an affiliate of CTLGroup, headquartered in Skokie, Ill., which boasts one of the largest and most comprehensive private material and structural testing laboratories in the world.
"CTLGroup is a world-class organization with an impeccable reputation and I am confident that with my knowledge and experience in the construction materials industry, I can further enhance their efforts in the Middle East," Nichols said. "I am looking forward to the opportunity."
Prior to joining CTLGroup, Nichols served as Quality Control Manager for Roller Compacted Concrete (RCC) mix designs, and construction of RCC dams in various locations both in the United States and abroad.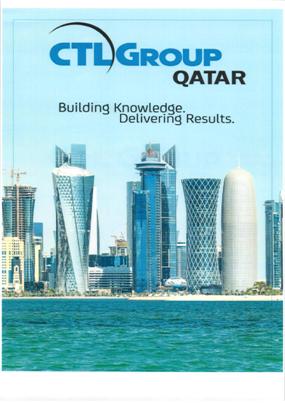 Nichols is the co-founder and former president of Fall Line Testing & Inspection, headquartered in Tucson, and most recently operated an independent consulting firm, Scott C Nichols Consulting, that provided construction materials testing and inspection services to major dam projects in the U.S. and around the globe.
His project experience includes mining structures, water resource and flood control projects including earthen dams, high-rise buildings, industrial research and development facilities, hospitals, highways, bridges, military facilities, airfields, and radioactive Department of Energy extraction facilities. He was based out of Augusta, Ga., for nearly 20 years, where he managed several firms, raised a family and was active in the local community before returning to Tucson in 2009.
Most recently, Nichols served as a consultant to the US Army Corp of Engineers for dams-related rehab projects in Oklahoma.
Nichols' other recent and notable projects include:
Panama Canal Third Set of Locks Project. He provided materials testing services on the world's largest civil works project, the first major expansion of the landmark ship canal to create a new 10-mile lane of traffic, double the canal's capacity and allow the transite of longer and wider ships. The $5.2 billion project consisted of the excavation for the new locks and constructing the new locks with more than 6 million cubic meters of reinforced mass concrete and 28 million cubic meters o earthen dam construction. All the aggregates were excavated on site, crushed and utilized in the concrete for the project.
Minerar Panama Cobra Copper Mine Development in Panama. Located in the rainforest north of Panama City, this is the largest new copper mine being developed worldwide. The $5.8 billion project consists of building the infrastructure to the project's three main open pits and concentrator facility, including new roads to the Caribbean side of Panama to access a 480 megawatt power facility, handling facilities and new seaport for offloading copper concentrate onto ships for transfer to smelting operations worldwide.
Quality Assurance testing program for the Taum Sauk Upper Reservoir Rebuild Project, the largest RCC structure in North America. Approximately 3 million cubic yards of RCC and an additional 330,000 cubic yards of conventional concrete were tested by Nichols' firm, Fall Line, at its on-site laboratory.
Testing at the New Bear Creek Dam in Alabama, owned by Tennessee Valley Authority, the NRCS-sponsored Sallisaw Creek Watershed Spillway in Oklahoma, and the Deep Creek Dam and Catawba Dam, both located in North Carolina.
To learn more about CTLGroup-Qatar laboratory capabilities, contact Nichols at SNichols@CTLGroupQatar.com or +1-706-533-5015, or in Qatar at 974-4037-0130.
About CTLGroup
CTLGroup is an internationally recognized expert consulting engineering and materials science firm that provides services to clients across the globe. Its engineering expertise is complemented by one of the largest and most comprehensive private material and structural testing laboratories in the world. CTLGroup experts can address problems from the materials and structural perspectives to deliver an integrated solution. Headquartered in Skokie, Illinois, CTLGroup serves clients globally from offices in Austin, Texas; Bradenton, Fla., Doha, State of Qatar, Horsham, Pa,, Naperville, Ill., and Washington, D.C. Find more information at www.ctlgroupqatar.com and www.ctlgroup.com.
# # #
NOTE: Wolfe News Wire is an online source for news and information about noteworthy companies and organizations. We invite you to share this content and/or leave a comment. Background info and past news items from a specific organization can be found by clicking the side logos. For more info, please email info@wolfenews.com. Thank you!
©2015 Wolfe Public Relations. All Rights Reserved.