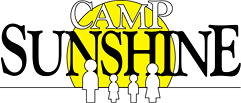 Thousands of Heart-Carved Pumpkins will Glow in Celebration of Life at Camp Sunshine's Boston Pumpkin Festival on Saturday
People of Massachusetts encouraged to bring carved pumpkins for world record attempt
BOSTON – When Camp Sunshine's Pumpkin Festival returns to Boston on Saturday (Oct. 18), friends and family will have a unique opportunity to purchase special glow heart pumpkins in honor of loved ones battling life-threatening illnesses or in their memory. They are also encouraged to bring carved pumpkins to help set a new world record.
Volunteers will carve a special 'glow heart' in the pumpkins and display them in giant pumpkin towers at the event. Last year, more than 1,000 glow heart pumpkins were displayed at Camp Sunshine's pumpkin festivals in Boston and New York City. These special pumpkins lit up the night for all to see, and added an emotional touch to each event.
The glow heart pumpkins, which cost $10, can be ordered through Camp Sunshine's website or purchased this Saturday at the Boston Pumpkin Festival at Boston City Hall Plaza. Shortly after the festival, a photo of the pumpkin towers filled with the glow heart pumpkins will be posted on Camp Sunshine's website with a link to the site emailed to donors.
All proceeds from the event will benefit Camp Sunshine, a national retreat for children with life-threatening illnesses and their families located in Maine's Sebago Lakes region.
"Seeing a 40-foot tall scaffolding tower full of glow heart pumpkins adds emotional perspective, reminding people of the true purpose of these events, which is to raise money and awareness for Camp Sunshine and to celebrate life," said Matt Hoidal, Executive Director of Camp Sunshine.
The festival, which will take place at Boston City Hall Plaza, is expected to draw more than 50,000 people and includes a Guinness World Record attempt for the most lit jack-o-lanterns in one place at one time. The record 30,128 lit jack-o-lanterns was set at the Camp Sunshine event in downtown Boston in 2006.
The free event will take place from noon to 8 p.m. this Saturday, Oct. 18, and also feature live music, magic shows, a whoopie pie eating contest, face painting, food and lots of pumpkin carving.
Attendees should bring carved pumpkins and votive candles to help break the world record. Carving also will take place on site. Truckloads of pumpkins are welcomed.
Event organizers only plan to bring 10,000 pumpkins to Boston this year, which means residents throughout the city and across Massachusetts need to come through and bring their own carved pumpkins (and votive candles) to challenge the world record.
Since its inception in 1984, Camp Sunshine has offered children with life threatening illnesses and their families a place to relax together for a week, and to take a break from the extraordinary demands placed on them on a daily basis. The year-round program is free of charge and staffed almost entirely by volunteers. It has the distinction of being the only program in the nation whose mission is to address the impact of a life threatening illness on every member of the immediate family – the ill child, the parents, and the siblings.
Camp Sunshine has provided a haven for more than 23,000 individuals from diverse cultural backgrounds. In addition to providing 24-hour onsite medical and psychosocial support the camp offers a variety of daily activities ranging from swimming and boating to archery and soccer and special events such as bonfires and cookouts.
To learn more about Camp Sunshine or to purchase Glow Heart Pumpkins please call 207-655-3800 or visit
www.campsunshine.org
.
# # #
NOTE: Wolfe News Wire is an online source for news and information about noteworthy companies and organizations. We invite you to share this content and/or leave a comment. Background info and past news items from a specific organization can be found by clicking the side logos. For more info, please email info@wolfenews.com. Thank you!
©2015 Wolfe Public Relations. All Rights Reserved.