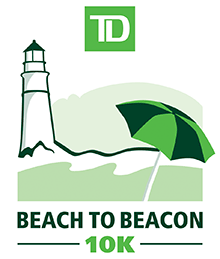 Volunteers Needed for Upcoming TD Beach to Beacon 10K Road Race
Positions available in shuttle lots, recycling, on the medical team and for the Aug. 1 Kid's Fun Run in Cape Elizabeth
CAPE ELIZABETH, Maine (June 20, 2014) – Volunteers are needed for the TD Beach to Beacon 10K Road Race on Saturday, Aug. 2, as well as in the days leading up to the event.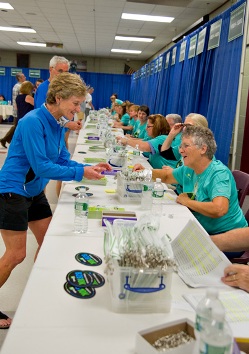 "If you're not running the race, the best way to experience the positive energy of this incredible community event is by volunteering," said Volunteer Coordinator Maya Cohen of Cape Elizabeth. "Our volunteers play a major role in making the TD Beach to Beacon a prestigious, well-run and fun event, year after year."
While many have already signed up to donate their time, Cohen said volunteers are still needed for the parking and shuttle program as well as in recycling. There are also spaces available before the race assisting in runner registration on Friday, Aug. 1 and also for the Kid's Fun Run that same day at Fort Williams.
New and returning volunteers can sign up on the race website at http://www.beach2beacon.org/VOLUNTEER.
In return for their efforts, volunteers receive a commemorative tech T-shirt and are invited to a party during race week in a coastal Cape Elizabeth locale, organized exclusively for them.
The TD Beach to Beacon 10K needs about 800 volunteers to ensure a smooth operation for the 6,000+ recreational runners and world-class athletes alike who will wind their way from Route 77 near Crescent Beach State Park to Fort Williams Park and the Portland Head Light, the most photographed lighthouse in the world.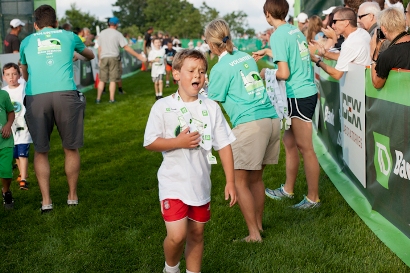 A list of available jobs is available on the race website and is updated daily. Groups interested in volunteering together should contact Maya Cohen at cohemm@gmail.com.
Helping out also brings many volunteers close to the action and excitement, such as providing water to the elite runners, helping runners get on shuttle buses at the three satellite lots or working on the Kid's Fun Run the night before the race.
The race also honors a longtime volunteer with a special annual award. The 2013 Volunteer of the Year award went to Dorothy Diggs of Portland, a therapeutic massage specialist who has volunteered on the race's massage therapy team for all 16 TD Beach to Beacons.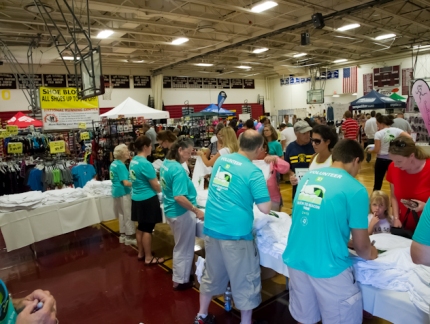 Minors (under age 18) cannot register online and need to download an application from the website. Please call (207) 838-8816 or email cohemm@gmail.com with questions.
This year marks the 17th year for the TD Beach to Beacon 10K, which filled online in less than five minutes and is considered one of the gems on the U.S. road race circuit. In 2013, a record setting 6,244­­­­­­ runners from 16 countries, 39 states and more than 250 Maine cities and towns finished the scenic 6.2-mile course. The race debuted in 1998 with 2,408 runners crossing the finish line.
The 2014 race beneficiary is Rippleffect (www.rippleffect.net), a Portland-based non-profit youth and community development organization leading outdoor adventure programs on Cow Island, in area schools and in the mountains of western Maine. The organization will receive a check for $30,000 from the TD Charitable Foundation, the charitable giving arm of TD Bank, America's Most Convenient Bank®.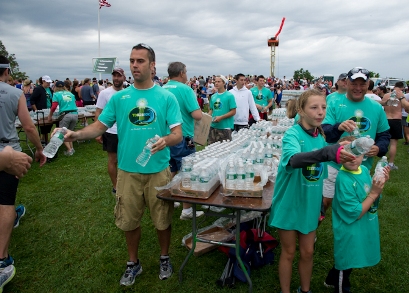 In addition to the TD Charitable Foundation, other major corporate partners include Hannaford, Nike, Poland Spring, Fairchild Semiconductor, IDEXX, Northeast Delta Dental, MaineHealth, Dead River, Olympia Sports and WCSH6. For additional information about the race, visit www.beach2beacon.org, call the race hotline at (888) 480-6940 or find the race on Facebook and Twitter.
A staunch commitment to active involvement in the local community is a vital element of the TD Bank philosophy. TD Bank, America's Most Convenient Bank® and the TD Charitable Foundation provide support to affordable housing, financial literacy and education, and environmental initiatives, many of which focus on improving the welfare of children and families.
About the TD Charitable Foundation
The TD Charitable Foundation is the charitable giving arm of TD Bank N.A., which operates as TD Bank, America's Most Convenient Bank®, and is one of the 10 largest commercial banking organizations in the United States. The Foundation's mission is to serve the individuals, families and businesses in all the communities where TD Bank operates, having made $118.9 million in charitable donations since its inception in 2002. The Foundation's areas of focus are affordable housing, financial literacy and education, and the environment. More information on the TD Charitable Foundation, including an online grant application, is available at www.TDBank.com.

About TD Bank, America's Most Convenient Bank®
TD Bank, America's Most Convenient Bank, is one of the 10 largest banks in the U.S., providing more than 8 million customers with a full range of retail, small business and commercial banking products and services at approximately 1,300 convenient locations throughout the Northeast, Mid-Atlantic, Metro D.C., the Carolinas and Florida. In addition, TD Bank and its subsidiaries offer customized private banking and wealth management services through TD Wealth®, and vehicle financing and dealer commercial services through TD Auto Finance. TD Bank is headquartered in Cherry Hill, N.J. To learn more, visit www.tdbank.com. Find TD Bank on Facebook at www.facebook.com/TDBank and on Twitter at www.twitter.com/TDBank_US.
TD Bank, America's Most Convenient Bank, is a member of TD Bank Group and a subsidiary of The Toronto-Dominion Bank of Toronto, Canada, a top 10 financial services company in North America. The Toronto-Dominion Bank trades on the New York and Toronto stock exchanges under the ticker symbol "TD". To learn more, visit www.td.com.
# # #
Here is more information about the TD Beach to Beacon 10K
NOTE: Wolfe News Wire is an online source for news and information about noteworthy companies and organizations. We invite you to share this content and/or leave a comment. Background info and past news items from a specific organization can be found by clicking the side logos. For more info, please email info@wolfenews.com. Thank you!
©2015 Wolfe Public Relations. All Rights Reserved.