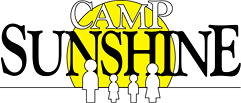 Camp Sunshine Named One of Best Reviewed Nonprofits in the U.S. by Two National Charity Evaluation Organizations
Both Charity Navigator and GreatNonprofits rank Camp Sunshine among nation's top charities, based on reviews from volunteers, donors and those who receive services
CASCO, Maine (December 13, 2012) – Camp Sunshine has been named one of the top nonprofits in the U.S. by two independent national charity evaluation organizations, based on feedback from volunteers, donors and recipients of services.
Located in Maine's Sebago Lakes region, Camp Sunshine (www.campsunshine.org) supports children with life-threatening illnesses and their families.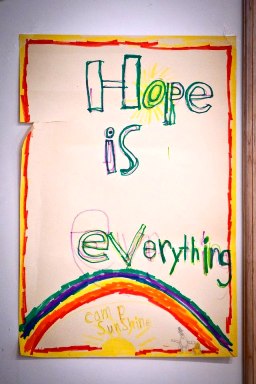 Charity Navigator, the nation's leading charity evaluator, has Camp Sunshine in second on its latest rankings of 10 highly-rated charities with favorable reviews from various stakeholders.
GreatNonprofits, a leading provider of reviews and ratings for nonprofit organizations in the U.S., has Camp Sunshine in fifth place on its Top Rated list of charities nationwide.
The recognitions for Camp Sunshine – the only Maine charity on both top 10 lists – further bolsters its reputation among charitable organizations across the nation.
"These honors mean so much to us because the rankings are based on positive reviews by volunteers, participating families and other donors and reflect the on-the-ground results of Camp Sunshine," said Matthew M. Hoidal, Esq., Executive Director at Camp Sunshine. "The reviews are also a reflection of the commitment and dedication of this same community, and the support from all who have individually and collectively contributed to the magic of Camp Sunshine."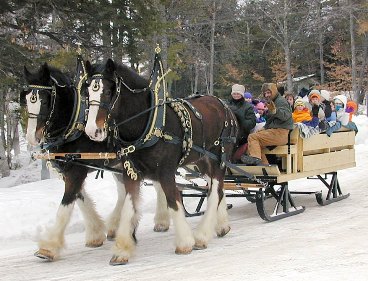 Camp Sunshine provides a camp vacation at no charge to children with life-threatening illnesses and their families. The camp offers one of the only programs in the nation whose mission is to address the impact of cancer, kidney disease, lupus and other life-threatening illnesses on every member of the immediate family. While attending the various week-long camps, families are able to rebuild relationships together and meet other families facing similar challenges.
For more information about Camp Sunshine's programs and to learn more about volunteering or making a donation, visit the camp's website at www.campsunshine.org or call (207) 655-3800.
Camp Sunshine consistently receives a coveted 4-star rating from Charity Navigator (www.charitynavigator.org) for financial oversight, management and transparency. The ratings, based on an unbiased data-driven analysis of financial information, help donors determine which charities they support are efficient and accountable.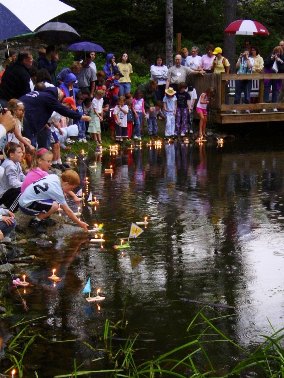 For this most recent distinction, Charity Navigator examined what the public thought of the top charities, ranking them by the highest average review rating from stakeholders such as donors, recipients of the charity's services, volunteers and community partners.
GreatNonprofits (www.greatnonprofits.org) is a website devoted to sharing information about nonprofit organizations. Users can rate more than 1.2 million nonprofits directly on its site and partner sites. The reviews are posted by people who have been touched by a nonprofit and want to share their story. It is the largest database of first-person stories about nonprofit organizations ever assembled.
GreatNonprofits' Top-Rated Awards recognize the nation's charity organizations, such as Camp Sunshine, that stand out and garner the most positive feedback among those who post on the site.
About Camp Sunshine
Camp Sunshine offers children with life-threatening illnesses and their families a place to relax together for a week, and to take a break from the extraordinary demands placed upon them on a daily basis. The year-round program is free of charge and staffed almost entirely by volunteers. It is the only program in the nation whose mission is to address the impact of a life-threatening illness on every member of the immediate family — the ill child, the parents and the siblings. Since its inception in 1984, Camp Sunshine has provided a haven for more than 32,000 individuals from diverse cultural backgrounds. In addition to providing 24-hour on-site medical and psychosocial support, the camp offers a variety of daily activities, including swimming, boating, archery and soccer, and special events such as bonfires and cookouts. To support Camp Sunshine, call (207) 655-3800 or visit www.campsunshine.org.

# # #
Photos: (top) Artwork from child while at Camp Sunshine; (middle) Sleigh ride for children during Winter Session; (bottom) Candle ceremony with children and families at Camp Sunshine on shores of Sebago Lake in Casco, Maine
Here is more news and information about Camp Sunshine
NOTE: Wolfe News Wire is an online source for news and information about noteworthy companies and organizations. We invite you to share this content and/or leave a comment. Background info and past news items from a specific organization can be found by clicking the side logos. For more info, please email info@wolfenews.com. Thank you!
©2015 Wolfe Public Relations. All Rights Reserved.