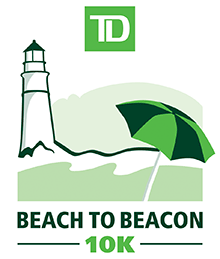 PRESS KIT: Story Ideas for Media re: 2016 TD Beach to Beacon 10K Road Race
Story Ideas for Media
(updated July 28)
Topics:
Race Beneficiary Improves the Lives of Youths Race Adds Competitive High School Mile Event to Race Weekend Gameface is Back with Free Photos for All Runners Elite Women's Start Debuts Host Families Welcome World Sustainability and the TD Beach to Beacon - Going for Evergreen iResultsLive Display Feature Expands for Runners TD Bank Among Corporate Partners who Fuel the Race Photo Op at Bib Pickup Aug. 4-5 - B2B Expo Race Director Dave McGillivray Legendary Runner: Joan Benoit Samuelson American Prize Purse Back to Sweeten Pot to Top U.S. Distance Runners Showcase Event for Maine Runners Runner Health Topics at Sports Medicine Symposium Aug. 4 Volunteer Effort Kids Fun Run on Friday Night Past Beneficiaries Enjoy Gift that Keeps Giving Town of Cape Elizabeth Rises to Occasion
Race Beneficiary – My Place Teen Center
This year's beneficiary of the TD Beach to Beacon 10K is My Place Teen Center (MPTC), a free, year-round, after-school youth development program for kids in Greater Portland, which receives a $30,000 donation from the TD Charitable Foundation, the charitable giving arm of TD Bank, America's Most Convenient Bank®. TD Bank has now donated $570,000 to Maine charities over the history of the race. For more information, visit www.MyPlaceTeenCenter.org, call (207) 854-2800 or e-mail at donna@myplaceteencenter.org. Find MPTC on Facebook and Twitter. Click here to view our news release about MPTC getting chosen as the 2016 race beneficiary.
Feature on Ashton – watch the video
Ashton is an articulate, determined teen at MPTC who is training for the TD Beach to Beacon – here is a very brief but well-made video (url: https://vimeo.com/168964468) you can view and use to show just how determined this young man is to give back to the center and be part of the excitement:
There will probably be other youths from MPTC running in the race, but to date, Ashton is the only one who has agreed to media interviews.
Call CEO Dwyer (info below) to arrange an interview if you would like to do your own story on Ashton.
General Feature on the Center – especially at mealtime
My Place Teen Center is a free, year-round, after-school youth development program for kids in Greater Portland located at 755 Main Street – the former United Methodist Church - walking distance to the neighborhoods it serves. Housed in a 10,000 square foot, 150-year-old building, the nonprofit organization serves approximately 570 youths, ages 10-18, some of whom are at risk, including homeless, disabled, food insecure, cognitively delayed, low-income, immigrants and refugees.
Mealtime is an especially fun time at the center – served in the summer from 1 – 2 p.m. and a video (link above) will give you a good idea of the activity.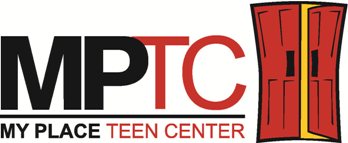 In addition to serving 14,500 meals annually, MPTC also provides life-skills development and academic assistance through tutoring, study skills, a learning technology lab as well as science, technology, English, the arts, and math. More background on the organization is below.
Donna Dwyer (contact info below) can give you a tour of the facility and put you in touch with the kids who can be interviewed.
More Background: Similar to the TD Beach to Beacon, My Place Teen Center began in 1998, first located in the Dana Warp Mill in Westbrook but steady and continued growth and expanded services prompted a move to its present location at 755 Main St. in Westbrook - the former United Methodist Church.
In addition to food and safety, MPTC provides a structured, supervised curriculum focusing on 21st century skill building and positive youth development including daily homework assistance, Science, Technology, Engineering, and Math (STEM) programming, service learning, financial literacy, mentoring, physical fitness, the arts, cooking and nutrition, social and life skills training, leadership skills, higher education/job acquisition support, and mental health first aid.
My Place Teen Center has four stated goals:
Youth will be safe, feel loved, and get fed.
Youth will develop appropriate interpersonal and intrapersonal skills, reduce problem behaviors, and gain self-esteem.
Youth will increase their social and emotional development by increasing their engagement and sense of belonging, by providing opportunities for their voice and leadership, and by building stronger connections with their families, schools, and communities.
Youth will improve school attendance and behavior, foster better study habits, and increase student achievement and graduation rates.
President and CEO Donna Dwyer said the funds from the race will be used primarily to expand the organization's healthy cooking and food service-based program, which includes job skills and culinary instruction.
"With so many young people in our area living in poverty, with limited access to nutritional food and ability to engage in wellness initiatives, we plan to expand our culinary programming to meet the health and future economic development needs of all participants in tangible, long-term ways," Dwyer said in February when the race chose the organization to be the beneficiary. "The Center helps kids stay in school, yearn for something beyond their present moment, and accept social responsibility."
Media Contacts: Donna Dwyer, President & CEO, MPTC 207 854-2800, mobile 207 590-3550 or donna@myplaceteencenter.org; Beryl Wolfe, Wolfe PR (520) 399-5770 beryl@wolfenews.com
Race Adds Competitive High School Mile Event to Race Weekend
The TD Beach to Beacon High School Mile, presented by Bon-Ton, has been added to race weekend this year. The new event will be at 4 p.m. on Friday, Aug. 5 before the Kid's Fun Run at Fort Williams. It is a two-loop course that will begin in the vicinity of the Portland Head Light and finish across the official TD Beach to Beacon finish line. Open to spectators, the High School Mile will be run in one heat each for girls and boys. More than 20 Maine high school runners will be participating, including some of the state's fastest distance runners.
Medals will be awarded to the top three boys and girls overall. Uniforms for all participating athletes will be provided by Nike. Each race will be scored and timed using the FinishLynx timing system.
"We created this event as a way to showcase the achievements of dedicated and passionate high school track athletes from throughout Maine," said Joan Benoit Samuelson, the Maine native and Olympic gold medalist who founded the TD Beach to Beacon 10K. "It's going to be an exciting inaugural event that we hope shines a light on the many accomplished young athletes in our state."
Here is the field for the 2016 TD Beach to Beacon High School Mile:
Boys
Jeremiah Sands, Falmouth High School, SR
John Hassett, George Stevens Academy, SR
Nick Dall, Waterville High School, SO
Joshua Lombardo, Westbrook High School, SR
Isaiah Brown, Houlton High School, SR
Sam Russ, Lincoln Academy SO
Liam Bowie, Noble High School, SR
Caleb Pendleton, Bonny Eagle High School, SR
Harrison Osborne, Scarborough High School, SO
Girls
Tia Tardy, MDI High School, SR
Katherine Leggat-Barr, Greely High School, SR
Hannah Steelman, Orono High School, SR
Emily Carty, Fryeburg Academy, JR
Mary Brenna-Catus, Searsport District High School, JR
Kassidy Dill, Orono High School, SR
Megan Alberding, North Yarmouth Academy, JR
Arianna Geiser, Brewer High School, JR
Alicia Lawrence, Cape Elizabeth High School, SO
Lauren Morrison, Mattanawcook Academy, SO
Faith Blethen, Boothby Region High School, SO
Kelsey Kennedy, Cape Elizabeth High School, SO
Media Contact: TD Beach to Beacon High School Mile Coordinator Morgan Lake Adams at mlakeadams@gmail.com and/or TD Beach to Beacon 10K Race Director Dave McGillivray at dmse@dmsesports.com.
Gameface is Back with – Free Photos for All Runners
Sure to put a smile on runner's faces, Gameface Media is returning again this year to provide free professionally shot race photos to TD Beach to Beacon participants.
Gameface debuted the program last year, in partnership with TD Bank, America's Most Convenient Bank®, to provide an added perk for runners. The program proved a resounding success, based on feedback from runners who in the past only had the option of purchasing race images from an outside vendor. Gameface Media's photographers will again be on hand to capture great moments and accomplishments for all participants, who will then be able to easily download and share the images across all major social media platforms within days of crossing the finish line.
Media Contact: Gameface CEO David Lavallee, david@gamefacemedia.com
Elite – Women's Start Debuts
For the first time in the 19-year history of the event, the TD Beach to Beacon 10K will feature an Elite Women's Start. The women's field will start at 8 a.m., 12 minutes ahead of the men and the rest of the race field.
The Elite Women's Start will give the top female athletes a better opportunity to compete head to head and also provide their race with more exposure among spectators and media, said Race Director Dave McGillivray, who also directs the B.A.A. Boston Marathon and Falmouth Road Race, two other prominent races that start the women earlier than the men.
"We thought it would be a nice idea this year to showcase the women more, that is, enable everyone to see them better in the race rather than mixed in with the men," he said.
Media contact: Dave McGillivray, Race Director dmse@dmsesports.com
Host Families Welcome World-class Athletes to Cape Elizabeth
Each year, families from Cape Elizabeth and surrounding areas open their homes – and their arms – to elite athletes from around the world. These incredible athletes who arrive from East Africa, Europe, the Far East and elsewhere around the globe (and the U.S.) are connected with families in Maine for a cultural experience that rewards both the host family and the athlete. The race's home stay program is one of the most popular and talked about in the community of world-class distance runners – it's a main reason why some athletes want to return year after year.
We can help arrange interviews with families or help media do a story on the program itself, which promotes cultural awareness as athletes and their host families often swap recipes, customs and stories. More and more local families from the area get involved each year; however, there are some families who have participated for many years now. And those bonds between athlete and family are growing stronger and more connected. We can supply names of families and their runners.
Media Contact: Kathy Tarpo, Host Family Coordinator, can provide info about which athlete is staying with what family as well as when they come into town. Contact Kathy at kmtarpo@gmail.com or Larry Barthlow, the elite athlete coordinator, who can assist in reaching runners, at larry@worldeventnetwork.com,
Sustainability and the TD Beach to Beacon - Going for Evergreen
The TD Beach to Beacon 10K has a long history of commitment to the environment. Last year it won Gold Level Certification from the Council for Responsible Sport following a rigorous review of the TD Beach to Beacon's environmental and social sustainability programs, which range from comprehensive recycling to reducing carbon emissions to raising money for charities and leaving a positive legacy in the community. This year, they are going for Evergreen – the highest category awarded by the council.
If successful in reaching Evergreen status, the TD Beach to Beacon 10K will be first major road race in North America – and only the sixth event ever worldwide – to earn the distinction, joining the ranks of the 2015 Waste Management Phoenix Open and the 2016 IAAF World Indoor Track & Field Championships, said Bruce Rayner of Athletes for a Fit Planet, the race's sustainability consulting partner.
The non-profit, Oregon-based Council for Responsible Sport, founded in 2007, provides objective, independent verification of the socially and environmentally responsible work event organizers are doing around the globe. The process is meticulous as event organizers are required to provide a detailed measurement and documentation of greening efforts and outcomes.
The TD Beach to Beacon 10K seeks to improve on its already-impressive 2015 recycling and composting waste diversion rate of 72 percent, with the long-term objective of achieving "zero-waste" status.
Here is a closer look at the sustainability activities taking place:
Bike valet program. The race is again offering free bike parking at Fort Williams for runners – and extending the service to volunteers and spectators as well. (However, the shuttle bus service to the start is provided to runners only.) Those interested in the service are asked to register at http://www.beach2beacon.org/bike-valet-program. Also, for more information, email bruce@afitplanet.com.
Give worn-out shoes a brand-new life. Instead of throwing old sneakers out, participants are encouraged to toss them into the Nike Reuse-A-Shoe bins at the Expo. They are then recycled to be used in new places to play and train - like tracks, field, courts and playgrounds. Athletic shoes only, any brand OK, no damp or muddy shoes, no metal, cleats or dress shoes, no sandals or flip-flops. Visit www.nikereuseashoe.com for more info.
Offset carbon footprint. As part of the Council for Responsible Sport certification, the race offers runners the opportunity to offset their carbon emissions resulting from travel. Athletes for a Fit Planet is partnered up with Native Energy to offer a cheap and convenient way to offset the CO2 emissions from you travel. For $3, you can buy a Green Tag that offsets 300 pounds of CO2, which is about 300 miles of travel.
Eco-friendly portable toilets. They use only recycled paper and non-toxic chemicals.
Satellite parking. Race organizers are providing transportation to and from the race from satellite parking lots at the Hannaford corporate headquarters in Scarborough and SMTC in South Portland as well as from the Cape Elizabeth High School and Middle School lots.
Non-toxic paint. Brite Stripe Ultra-Friendly, the turf industry's only VOC-free paint and the only one to receive EPA approval, is used for the Start and Finish lines.
Paperless registration. Runners register online only, and the majority of the race's communications to runners are conducted via e-mail and through its website.
For more information about eco-initiatives, visit the Green Page at www.beach2beacon.org/green
MEDIA CONTACT: Contact Bruce Rayner, Chief Green Officer at Athletes for a Fit Planet – (508) 380-0868 bruce@afitplanet.com. Athletes for a Fit Planet is a leading provider of eco-services for athletic events in the U.S. and Canada. The company advises event organizers on cost-effective strategies, and products and services for reducing, recycling and composting waste, reducing and offsetting greenhouse gas emissions, and minimizing the impact of the event on the local environment.
iResultsLIVE Display Feature Expanding at TD Beach to Beacon
The iResultsLIVE system for runners will once again be at the Finish Line, providing runners with the opportunity to view their results instantly at any one of 16 kiosks. They will find a large TV that automatically reads their bib and displays race results simply by walking up to it. The TV can also speak and will announce their name and finish time.
In addition, a custom-built digital race clock is available to display a runner's name and finish time, creating a unique photo opportunity.
At the iResults kiosks, runners can search either by bib number or by last name, and also view overall results and results for each age-group. High speed, auto-cut printers will be available on some of the kiosks so results can be printed on the spot. The aim of the kiosks is to eliminate the need for posting paper results. The system is wireless and waterproof and the kiosks will be mounted in steel housings bolted to a table for security.
For more information, visit the company website at www.iresultslive.com
Media Contact: Inventor and iResults owner Steve Delahunty is available at steve.delahunty@gmail.com.
TD Bank Leading the Corporate Partners who Fuel the Race
Without the help of title sponsor TD Bank, America's Most Convenient Bank®, and the race's other corporate partners, the TD Beach to Beacon 10K would not be the world-class event that it is. TD Bank former president and CEO Bill Ryan met with Olympic Gold Medalist Joan Benoit Samuelson 19 years ago to create this premier running event in her home state, beginning in 1998.

Corporate partners Nike, Hannaford, Poland Spring and MaineHealth also jumped on board that first year and have supported the race ever since. Other long-time sponsors are IDEXX, Northeast Delta Dental and WCSH6. and Olympia Sports..
"Just like the world-class runners we attract each year, our sponsors include some of the most recognizable and trusted names in Maine, the region and around the world," said Race President Mike Stone.
He added, "It's hard to describe just how grateful we are for the generous and vital support we receive from our sponsors, new and returning. In addition to being a world-class road race, the TD Beach to Beacon 10K truly has grown into a celebration of health and fitness for the entire region. The stature of this race would not be maintained without the continued support we receive from all of our sponsors. We can't thank them enough."
Larry Wold, President of TD Bank in Maine, is among the 118 legacy runners who have taken part in all 18 previous TD Beach to Beacons. Wold, 57, a Freeport, Maine resident, is an active member of the community and is involved in a number of fundraising events and causes. He joined the company in 1991. If interested in a story about someone who is a leader at TD Bank AND has run the race all 18 years – and will run his 19th this year, Wold would make a great feature story. Plus, he's no slouch as a runner.
MEDIA CONTACT: FMI, contact Beryl Wolfe at beryl@wolfenews.com or visit the race website at www.beach2beacon.org or the bank's site at www.tdbank.com
Photo Op at Bib Pickup and Expo on Aug. 4 and 5
Like almost all aspects of the TD Beach to Beacon 10K, the race's Expo rates right up there for variety and the sheer number of vendors. There is something for everybody. The Expo runs alongside bib and t-shirt pick up, which is from 4 p.m. to 8 p.m. at Cape Elizabeth High School Thursday and Friday, Aug. 4 and 5.
This year, 45 vendors, including various retailers, non-profits and race sponsors, will set up booths to offer helpful information, merchandise and giveaways. The exhibitors are: Northeast Delta Dental, Hannaford Bros., BonTon, Cif Bar, Nike Factory Store, Anthem, National Running Center, Oceanside Realty, Revision Energy, Spandits, Oculus Eyewear, Scarborough Family Chiropractic, Coastal Wellness Chiropractic, Pauline Warg Designs, LLC, AdvoCare, Fleet Feet Running, Janji, Handy Spandy, Back In Motion, Workout Fitness Store, Vitamin Shoppe, Loco Running, Sportyside, Bermuda Marathon, Thos. Moser, Oakhurst Dairy, Terra Cotta Pasta, MaineHealth, , AAA, Nike, Cape Elizabeth Girls Cross Country Team, RI Blood Service, Good Shepard Food Bank, Riverview Foundation, Community Cancer Center, Pineland VAST Program, Maine Track Club, 26.2 with Donna, Riverview Foundation, and Moving Maine Forward. Woodard & Currant Foundation and Inate Family Chiropractice. The beneficiary, My Place Teen Center, will also have a booth.
With the flurry of activity, anticipation and interesting exhibits and giveaways, the Expo and registration are an ideal pre-race photo op.
Media Contact: The coordinator of the Expo is Angela Best, who can be reached at bestn92@gmail.com (207) 233-4216.
Joan Benoit Samuelson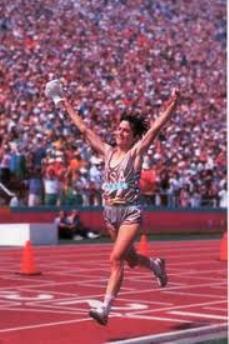 TD Beach to Beacon founder Joan Benoit Samuelson, 58, is a running icon who remains Maine's most admired athlete. She is an inspiration and a role model for girls and women around the globe. Her quiet determination, on display for the entire world to see during her marathon victory at the 1984 Olympics, played a key role in making her dream of staging a major road race in Cape Elizabeth a reality.
Joan works tirelessly on the race that she started as evidenced by her race-day activities, which includes presiding at the start, personally greeting hundreds and hundreds of runners at the finish, posing for pictures and welcoming dignitaries, and quite often helping with the post-race cleanup.
She also continues to inspire on race courses around the country by competing at a high level still, setting numerous age-group records along the way. But Joan's legacy goes well beyond her records. She is a strong advocate for the environment, children and healthy choices.
MEDIA CONTACT: Wolfe PR has organized a "Media Morning at the Fort with Joanie" from 9:45 to 11:45 a.m. Wednesday, Aug. 4, where media can schedule one-on-one, 15-minute interviews with Joanie. Contact Beryl Wolfe at beryl@wolfenews.com (520) 399-5770 to schedule a time.
Race Director Dave McGillivray
Dave McGillivray and his DMSE team make it look easy, but there are endless steps, countless details and innumerous obstacles in making the TD Beach to Beacon happen. In addition to the B.A.A. Boston Marathon, DMSE directs the New Balance Falmouth Road Race on Cape Cod and 25 other major race events throughout the U.S. and overseas.
McGillivray's athletic background is also extensive, as well as his work as a motivational speaker, author, and commitment to children's fitness and charitable organizations. He first gained national prominence with his 1978 cross country run - from Medford, Oregon to Medford, Mass. - that took 80 days and raised almost $150,000 for the Jimmy Fund – the first money any runner ever raised for a cancer charity, according to Runner's World. He has completed a number of similar feats of endurance since his groundbreaking cross country trek, including a second cross-country run in 2004 from San Francisco to Boston as part of TREK USA, a relay team event that raised more than $300,000 for five children's charities.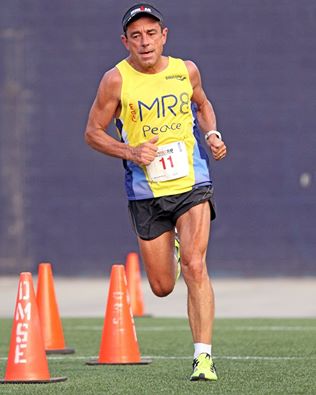 Over his career, McGillivray has logged more than 150,000 miles and completed nine Hawaii Ironman Triathlons in addition to his 145 marathons. In April, McGillivray ran his 44th Boston Marathon – after directing it during the day. and in August, he will complete his annual birthday run – running his age in miles – so that's 62 years on or around Aug. 22. Last November, he earned the MarathonFoto/Road Race Management Lifetime Achievement Award for 2015 at the Road Race Management Race Directors' Meeting in Hollywood, Fla.
A Medford, Mass. native who lives in North Andover, he is a pioneer in what is now one of the most important aspects of the endurance sports industry – combining athletics with philanthropy. Nearly every DMSE Sports event combines fitness and fundraising, giving back to the Jimmy Fund and Dana-Farber Cancer Institute, Children's Hospital, Lazarus House and many others charities and non-profit organizations in New England and across the country. He along with all the events he has directed have helped raised more than $100 million for charity over the years.
A feature on McGillivray or the DMSE effort during the week of the race could be a compelling story with strong visuals as the Route 77 start, race course and Fort Williams are transformed into a major international running event. Steps include the Start Line Painting the Sunday before the race, tent and fencing set up at the finish area next to the Portland Head lighthouse to signage along the course, plus press trucks, the Medical Tent, awards area, etc., not to mention the quick breakdown at the conclusion of the race.
Media contact: Beryl Wolfe, beryl@wolfenews.com or Dave McGillivray, DMSE Sports, dmse@dmsesports.com
American Prize Money Back to Sweeten Pot for Top U.S. Distance Runners in Elite Field
For the second year, Dunkin' Donuts is providing a $23,000 prize purse for American men and women, which has again attracted top U.S. distance runners while swelling the already generous overall prize money available to runners to more than $90,000.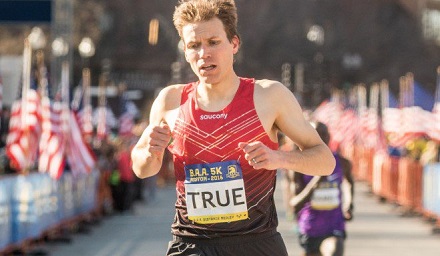 The American prize money will be split evenly among the top five men and women and break down like this: $5,000 for first, $3,000, $2,000, $1,000 and $500. The men's and women's winner in the Open category of the race receives $10,000 (with money descending down 10 places), so an American overall winner would pocket a total of $15,000 in prize money. In addition, a $2,500 bonus, sponsored by Northeast Delta Dental, is available for a new course record in the Open category. (27:27.7 for the men, 30:59 for the women)
Some of the top U.S. distance runners not going to the Rio Olympics will be in the field this year, including North Yarmouth, Maine native Ben True, who will challenge the race's defending American champ, Eric Jenkins. Jenkins (4th) and True (5th) narrowly missed an Olympic berth in the 5000m at the U.S. Olympic Trials in early July. Bangor, Maine native Riley Masters, who finished 11th in the same 5000m final at the trials, also has joined the field. Dathan Ritzenhein, a two-time Olympian who once held the American record at 5000m, and Abdi Abdirahman, a four-time Olympian who was the third American in last year's race, round out a stacked American field.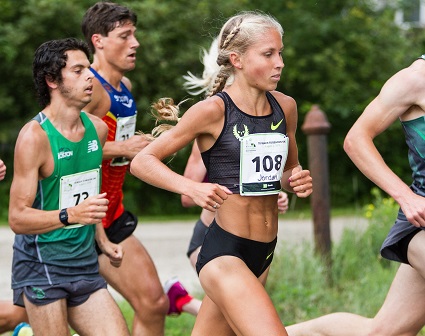 On the women's side, the American field is anchored by Jordan Hasay, a 16-time All-American at Oregon who finished fourth in her first 10K as a professional at the 2014 TD Beach to Beacon, and Emily Sisson, who won both the NCAA Indoor (in record time) and Outdoor 5000m in 2015.
Among the international runners, defending champion Wude Ayalew of Ethiopia, who has recorded the second fastest women's time on the course (31:07), will seek to repeat against a stellar field, including Kenyan Joyce Chepkirui, who won the 2013 TD Beach to Beacon in 31:23 - the third fastest time on the course. Her best 10K time is 30:37 and she recently finished second to American Molly Huddle in an exciting photo finish at the NYC Half Marathon.
The men's field is led by Micah Kogo of Kenya, who won Bronze at the 2008 Olympics at 10,000m. He is a two-time TD Beach to Beacon champ (27:47 in 2011 and 28:03 in 2013) and finished fifth a year ago. Kenyans Daniel Salel, who finished third in 2015 and has a PB 27:41 at 10K, and Patrick Makau, a 2:03 marathoner who took fourth (27:57) at the 2014 TD Beach to Beacon, also will challenge. And keep an eye on William Malel Sitonik, who finished second behind Mo Farah in the 10,000m at the Prefontaine Classic in late May with a blazing 26:54:66.
MEDIA CONTACT: FMI on the American and elite field, contact Larry Barthlow, the elite athlete director, at larry@worldeventsnetwork.com.
TD Beach to Beacon Showcase Event for Maine Runners
The elite distance runners from around the world who come to Cape Elizabeth get much of the attention, but the growth and competitiveness of the race among Maine's top runners is also a worthwhile story. One thing has become clear over the years, Maine produces a number of runners who can compete on the national stage (see above re: Ben True & Riley Masters), and many have showcased their talents by winning the TD Beach to Beacon 10K to earn the title as the state road race champion.
On the men's side, 2015 champion Ben Decker is out of the country and unable to defend, guaranteeing a new champion for the seventh straight year (Ben True was the last repeat champ in 2008-09).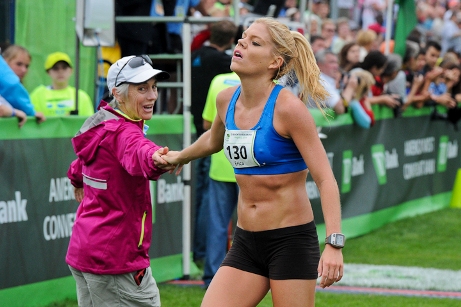 An intriguing favorite this year is Moninda Marube, 37, a native of Kenya who now lives in Auburn. Marube arrived in the U.S. in 2010 as a budding Kenyan distance athlete only to fall into the hands of an unscrupulous agent. Marube, who alleges he was the victim of human trafficking, finally escaped his ordeal and settled in Auburn. Last year, he completed a 3,700-mile run across the U.S. to raise awareness about human trafficking. He appears to be in peak condition for his first TD Beach to Beacon, winning the recent Bridgton 4 on the Fourth and placing second in May at the Patriot 5K in Gray.
Other contenders include Spencer McElwain, 27, of Portland, winner of the Clam Festival Classic 5 Mile earlier this month; Chris Harmon, 29, of Portland, who was the runner up at the L.L. Bean 10K earlier this month; Alexander Moser, 23, of Portland, who won the Ocean Park 5K on July 29, beating McElwain and Harmon; Rob Gomez, 32, of Windham, and former Bowdoin College track standout Sam Seekins.
The list of contenders is much shorter on the women's side. Returning champ and perennial favorite Erica Jesseman, 27, of Scarborough is back seeking her third crown in four years. She is having a strong season on the roads, winning the Patriot 5K and finishing second at the L.L. Bean 10K to an out-of-state runner. But it won't be easy with the return of Michelle Lilienthal, 34, of Portland, a professional runner who set the Maine course record (33:39) to beat Jesseman in 2014. She attended a wedding last year, missing the race. Lilienthal beat Jesseman in the Ocean Park 5K on July 29 in their final TD Beach to Beacon tune up.
Three-time champ Sheri Pier, 45, of Falmouth also will be in the hunt and will be favored in the Open Master's category. Emily Durgin of Standish, a University of Connecticut standout who finished second in 2015, recently withdrew from the race due to injury.
MEDIA CONTACT: Former race president David Weatherbie, dweatherbie@seafax.com, can provide valuable insights into the stature of the race among Maine runners, and can help locate top runners for interviews.
Runner Health Topics Discussed at Sports Medicine Symposium Aug. 4
A range of health topics for runners, including heat stroke, hydration options and allergies, will be discussed as part of a Sports Medicine Symposium on Thursday, Aug. 4 in Portland.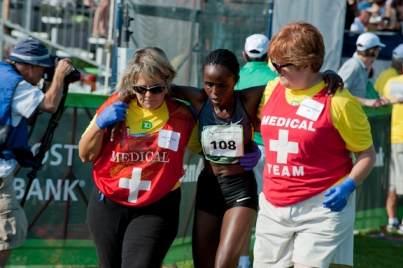 Hosted by the medical team for the TD Beach to Beacon 10K Road Race, the symposium will take place from 5-8 p.m. in the Dana Center Auditorium at Maine Medical Center. The free event, which kicks off race weekend, is aimed at runners, medical personnel and anyone interested in wellness.
Speakers include Yuri Hosokawa, MAT, ATC, LAT, who will discuss "The Tale of Two Heat Strokes"; William Adams, PhD, ATC, who will discuss "Fluid Needs for Today's Athletes"; Marguerite Pennoyer, MD, whose topic is "Could You Be Allergic to Running?" and Chris Troyanos, ATC, who will talk about the medical program at the TD Beach to Beacon 10K.
Media are invited to cover the event. "This program is a great way to keep everyone in the loop about health and fitness and running," Troyanos said. "With heat being a factor for summer races, we thought heat stroke and fluids would be good topics for all of us."
Troyanos, the TD Beach to Beacon's medical coordinator, has also served as Medical Services Coordinator for the Boston Athletic Association (B.A.A.) for the past 27 years, providing medical guidance to the Boston Marathon and many other large road races across the country.
The medical tent at the TD Beach to Beacon brings together physicians, EMTs, nurses and other medical professionals from across the region who volunteer their time to provide top-notch medical care to runners.
Media Contact: contact Chris Troyanos, Medical Coordinator of the TD Beach to Beacon 10K, at troyanos@comcast.net.
The volunteer effort at the TD Beach to Beacon 10K is huge and is often taken for granted. It shouldn't be. Coordinating more than 800 volunteers is a monumental task that requires patience, perseverance and a certain amount of guile. Volunteer Director Maya Cohen of Cape Elizabeth has developed and each year executes a program that involves coordinators who oversee volunteers in more than 20 different areas, from the Kids Fun Run and the Medical Tent to water stations, parking, security, course set up and breakdown and directing traffic. To get more info, go to http://www.beach2beacon.org/VOLUNTEER.
Media Contact: FMI, contact Maya Cohen at (207) 838-8816 or cohemm@gmail.com
Kids Fun Run on Friday Night Before the Race
One of the most photogenic and popular aspects of the TD Beach to Beach is the traditional Friday night Kids Fun Run. Open to children 12 and under, with different distances for different age groups, the event will be held in Fort Williams Park at 6 p.m. on Friday, Aug. 5. The races are run in heats according to age. Refreshments and finishing prizes are handed out after the races.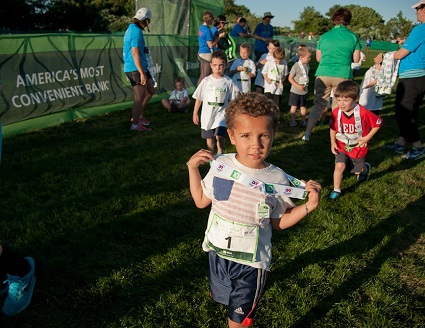 Joan Benoit Samuelson and some of the elite athletes typically are on hand to hold the break tapes and encourage the children, some as young as two years old, who take part. Parents and onlookers excitedly cheer the runners, and DMSE Sports sets up fencing and an "official" Start and Finish area, replicating the grown up race the next day.
Race Director Dave McGillivray, a motivational speaker who is often invited to speak to and inspire schoolchildren with his story of overcoming challenges, is a strong advocate of getting more children involved in running – starting at a young age.
Boston Herald columnist Steve Buckley recently published an interview with McGillivray that included a discussion of kid's races at road race events such as the TD Beach to Beacon. Here is an excerpt:
At a time when everyone is talking about youth sports — Should kids be playing football? Why aren't more kids playing baseball? — McGillivray is trying to hook them on running.
"The whole concept of running is that anyone can do it," McGillivray said. "For the kids, it's all about them feeling good about themselves. It's so simple — you just lace on a pair of shoes and go out and run … You don't have to try out, you don't have to be picked. You just decide you're going to do it. The benefits are significant for their health, their fitness and their self-esteem."
McGillivray would be happy to speak to a reporter about the value and importance of running for children.
Media contact: Dave McGillivray dmse@dmsesports.com, Morgan Lake Adams, Kids Fun Run at 207-329-7522 or mlakeadams@gmail.com.
Past Race Beneficiaries – A Gift that Keeps On Giving
Getting named the beneficiary of the TD Beach to Beacon 10K is a great help to Maine's non-profit community – and it doesn't end on race day. Each beneficiary receives a $30,000 donation from the TD Charitable Foundation in addition to the publicity and prestige that goes with the title. But this is a gift that keeps on giving.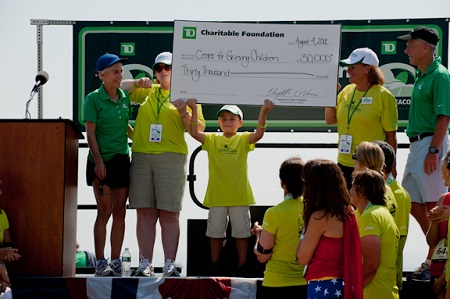 A story idea might include talking with some past beneficiaries about how the race continues to benefit their non-profit organizations. Here's a list of past beneficiaries: http://www.beach2beacon.org/pastbeneficiaries
TD Bank has now donated $570,000 to Maine charities over the 19-year history of the TD Beach to Beacon, while many past beneficiaries continue to raise significant funds each year through the race's charity bib program.
A survey conducted in 2012 found that past and present race beneficiaries had raised more than $300,000 over the previous two years (2011 & 2012) through their association with the race. All of the prior race beneficiaries are provided the opportunity to fundraise with 25 entries. The bibs are often auctioned or awarded to individuals who reach a designated fundraising threshold on behalf of the specific organization.
"It's extremely gratifying to see the positive impact this race is having on these organizations, some for more than a decade after they were named the race beneficiary," said volunteer Race President Michael Stone. "This truly is a gift that keeps on giving as they are able to find ways to continue to raise money to help fund their programs that are so vital to the well being of Maine children and families."
Media Contacts: Erin Nadeau, The Opportunity Alliance (207) 523-5004; Sam Beal, Big Brothers Big Sisters (207) 773-5437; and Tory Dietel-Hopps, Riding to the Top (207) 892-2813 are ready and willing to talk about the race and its impact.
Town of Cape Elizabeth
The Town of Cape Elizabeth – just coming off its celebration of 250 years - continues to come through for this event. Police, fire and municipal officials serve on the 60-plus-member Organizing Committee and are involved from the time they begin meeting in January to the day in early August when the field of 6,500+ runners and thousands of spectators line the streets of this coastal town.

Media Contact: For more information about the town's involvement, call Town Manager Mike McGovern at Cape Elizabeth Town Hall at 207-767-3323.
NOTE TO REPORTERS/EDITORS: For more information or assistance with any of the above items that do not contain contact info, please contact Beryl or Jason Wolfe at Wolfe PR – (520) 399-5770 or 5097, or by e-mail, beryl@wolfenews.com, jason@wolfenews.com. Also, bios, a Fact Sheet, past results, statistics, news releases, a course map and other race materials are available at www.wolfenews.com and on the race website. Thanks!

NOTE: Wolfe News Wire is an online source for news and information about noteworthy companies and organizations. We invite you to share this content and/or leave a comment. Background info and past news items from a specific organization can be found by clicking the side logos. For more info, please email info@wolfenews.com. Thank you!
©2015 Wolfe Public Relations. All Rights Reserved.