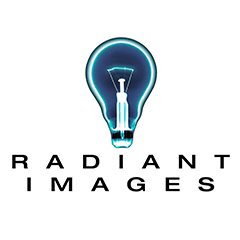 Radiant Images is an award-winning digital cinema innovator and rental house providing creative solutions in 2D, 3D, VR and augmented reality, leading-edge cameras and equipment, and unrivaled client support, to the motion picture industry worldwide.

Known as a hub of digital cinema innovation, Radiant'Äôs focus on future technologies and pushing the boundaries of filmmaking sets the company apart from any other rental house. The company relies on expert technicians 'Äď including award-winning R&D 'Äď skilled rental agents, and an array of on-site capabilities to enable creative minds to achieve their vision without compromise.

At Radiant Images, production companies and filmmakers have access to an in-house design and fabrication team able to quickly provide tailor-made solutions to fit client needs, saving time and money. In addition, an in-house post supervisor is available to assist clients with technical workflows and best practices in virtual and augmented reality as well as 2D productions. Clients also can utilize a high-precision lens and sensor diagnostics room for convenient on-site testing.

Radiant's VR division also is recognized as an industry leader in testing and developing virtual reality and augmented reality technology.  Radiant is the creator of the first-of-its-kind Mobius POV helmet rig and the Headcase Codex 360 rig, plus numerous advances in VR mobility and VR power solutions. The company also is partnered with VRLIVE (www.VRLIVE.com), a virtual reality live-streaming network that delivers high-quality 360-degree content to any mobile device anywhere.

In late 2015, Radiant Images tripled in size to a new, 28-000-square-foot facility custom built with client comfort and convenience in mind.  The location at 2702 Media Center Drive in Northeast LA features an expansive prep area for gear setup with an adjacent, full client kitchen/lounge with all the amenities; ample parking; easy freeway access and a dedicated VR wing.

Founded by Michael Mansouri and Gianna Wolfe in 2005, Radiant Images was an early adopter of digital technology as production transitioned from film to digital. The company is built on a single-minded focus of finding ways to simplify complicated filmmaking technology and equipment. From the beginning, Radiant differentiated itself by working with productions to develop solutions rather than just renting out a camera package, becoming in essence the technology arm of production companies. That mindset has sparked a spirit of innovation and collaboration unmatched in the industry.

Radiant is well known for its work with small action cameras and lightweight rigs. For acclaimed Director Danny Boyle's 127 Hours, technicians built custom rigs that utilized the SI-2K digital camera to enable key creative shots in the Academy Award-nominated film. For David Ayer's End of Watch, Radiant went a step further, conceiving and developing a mini camera to capture the POV look of the film.

Radiant also is the creator of the Novo, the palm-sized, cinema-quality action camera that won a MARIO Award for innovation. The Novo has been used in a number of feature films, including Transformers 4, Ten, Fast & Furious 7 and In the Heart of the Sea as well as NBC's Revolution.

Boasting a deep and varied rental inventory, Radiant offers creative, flexible and affordable solutions for any sized project. The company is able to collaborate with 2D, 3D and VR productions from concept to pre-production to capture to post and distribution.

Radiant has a dedicated VR wing inside its facility at 2702 Media Center Drive in northeast Los Angeles. For more information about Radiant Images, visit online at www.radiantimages.com. Find Radiant Images on Facebook, Instagram and Twitter.
Below is an archived list of more news about Radiant Images:
05/30/2018 -- Radiant Images'Äô New Light-Field 6DoF Capture System 'Äď Meridian 'Äď Featured in Sony Booth at Cine Gear Expo
05/01/2018 -- Radiant Images Showcasing Its New, Next-level Light-Field 6DoF Capture System 'Äď Meridian 'Äď at VRLA Expo 2018
04/09/2018 -- Radiant Images Propels Next Evolution of Immersive Filmmaking with Release of New Light Field Capture System at NAB Show 2018
04/09/2018 -- Radiant Images Partnering with Samsung at NAB Show 2018 to Help Take Live, Immersive 360 Experiences to Next Level
11/21/2017 -- Radiant Images Partners with Headjack to Expand its Service Offering
10/19/2017 -- Radiant Images Showcasing Virtual Reality Solutions and Expertise at UCFTI Expo on Oct. 19-20
05/30/2017 -- Radiant Images Presenting First-ever Enhanced 360 Live Broadcast of Upcoming Cine Gear Expo, Available on Multiple Platforms
05/09/2017 -- Radiant Images and Uncorporeal Partner to Bring Industry-Leading VR/AR Solutions + Studio Services to Hollywood
04/24/2017 -- Radiant Images Featuring Latest Virtual Reality Solutions 'Äď Highlighted by New AXA and Sense 9 Camera Systems 'Äď at NAB Show 2017
04/11/2017 -- Radiant Images to Unveil Its New Modular-Designed AXA 360 Camera System at VRLA Expo 2017
01/27/2017 -- Mark Kassen's Like Minded Entertainment Expands into Virtual Reality in a Production Partnership with Radiant Images
01/21/2017 -- Radiant Images Joins Jaunt at Sundance Film Festival, Showcasing the Latest in Cinematic Virtual Reality Innovation
10/31/2016 -- Radiant Images First Rental House with Much-Anticipated OZO Live Technology Available for VR Content Creators
10/11/2016 -- Expert Industrial Designer and Product Developer Franco Lodato Joins Radiant Images as Chief Innovation Advisor
10/10/2016 -- Radiant Images Showcasing Virtual Reality Rigs, Expertise and Innovations at VR Society'Äôs 'ÄėVR on the Lot'Äô
08/22/2016 -- Radiant Images and AMD Collaborate on Project Loom, a Multi-Cam Real-Time 360 Stitching Platform
07/18/2016 -- Radiant Images Bringing Virtual Reality Expertise and Innovations to Comic-Con International: San Diego
06/28/2016 -- Jaunt ONE Camera Available to Public through Radiant Images Rental House
05/06/2016 -- Radiant Images to Feature Latest Innovations in VR Technology and Digital Cinematography at J.L. Fisher Open House & BBQ
04/19/2016 -- VRLIVE and Radiant Images Bringing NAB Show to Anyone, Anywhere with 360-degree, Cinema-Quality VR Live Stream
04/15/2016 -- Radiant Images and VRLIVE Featuring Its Latest Virtual Reality Tech in Band Pro and Codex Booths at NAB Show 2016
04/12/2016 -- OZO Pioneer Program Giving Creative Minds Incentive to Take VR Content to Next Level
03/15/2016 -- Highly-anticipated Nokia OZO Professional Virtual Reality Camera Now Available from Radiant Images
01/20/2016 -- Saturday's VRLA Winter Expo will Include the Latest Virtual Reality Creations, Solutions and Gear from Radiant Images
12/14/2015 -- Radiant Images Tripling in Size with Move to New Location in Northeast Los Angeles
11/30/2015 -- Acclaimed Cinematographer Checco Varese Taps Radiant Images to Achieve Key Shots in
09/24/2015 -- Radiant Images Updates Its Comprehensive Camera Comparison and Evaluation Tool Valued by Cinematographers
08/06/2015 -- Radiant Images Demos Latest Custom Virtual Reality Gear and Solutions at DGA's Digital Day 2015 Event
05/07/2015 -- Radiant Images to Showcase Latest in Digital Cinematography at Annual J.L. Fisher Open House & BBQ
09/19/2014 -- Michael Mansouri of Radiant Images Selected as Associate Member of American Society of Cinematographers
NOTE: Wolfe News Wire is an online source for news and information about noteworthy companies and organizations. We invite you to share this content and/or leave a comment. Background info and past news items from a specific organization can be found by clicking the side logos. For more info, please email info@wolfenews.com. Thank you!
©2015 Wolfe Public Relations. All Rights Reserved.